Oh the humanity. It's swimsuit season.
But instead of spending your time on the beach covering up with a towel or hiding behind large coconut drinks – perfect the art of taking a good bikini photo and confront the problem head on.
Follow these steps and your bikini snaps will be so good, we're pretty sure it will propel you to a Miley Cyrus level of obsessed selfie posting. Well, if you can't beat them…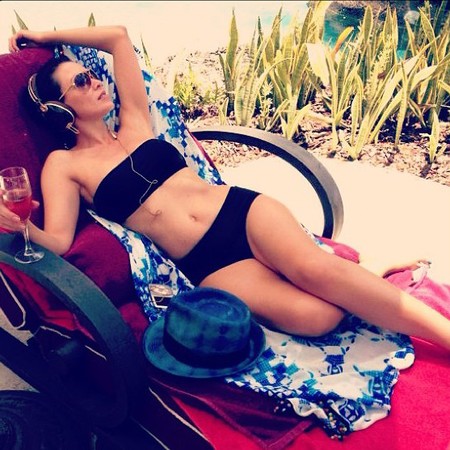 How to take a good bikini selfie
1. And pose
Get your spidey senses tuned so you know when an iPhone may be rearing it's photo taking head – and immediately strike a pose.
2. Swimwear suitable
You don't have to be decked out in Dolce & Gabbana to look fabulous – just make sure you have lovely swimwear that suits your shape. Boob overflow and ill-fitting briefs are never going to be anyone's friend.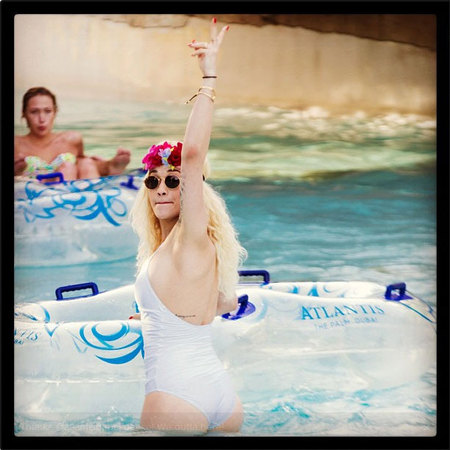 3. Accessorise
Not comfortable in your swimwear (why? You look fabulous) then go all out Elizabeth Taylor and pile on the accessories. A good kaftan, some enormous sunnies, a big ass hat and some jewellery will ensure gazing eyes don't settle on any one part of your bod.
4. Photo approval required
Never, and we mean never, let a friend post a swimwear shot of you without approval. Anyone that does that deserves a Chinese burn.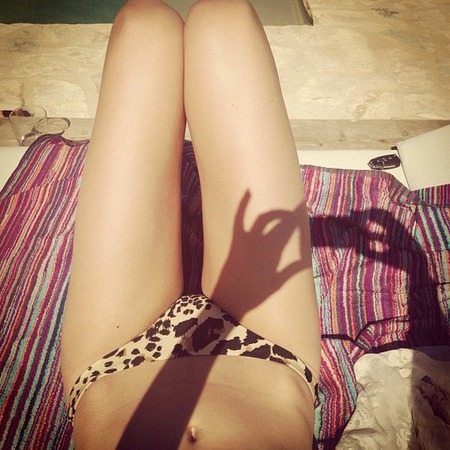 5. Suggestive snapping
You can post beach pics without having to go full on Denise Richards bikini posing. Partial selfies, twisty angles, or stomach surfing (Rosie Huntington-Whiteley stylee) will convey how awesome your life is without the need for a thighs shot on Facebook.
6. Have fun
Forget pouting and smouldering – don't be that girl – just have fun. If you're in a bikini we're presuming it's warm and sunny, so forget about your abs (read this
trainer's home truth on why you will never look like Jessica Alba
and move on with your life) and just enjoy yourself.
Post a snap of you jumping in the pool, getting buried in sand or scoffing a massive ice cream.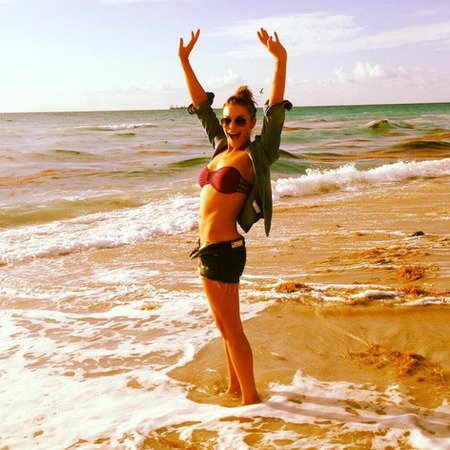 7. Natural is better
'Oh hello, did you just get a totally off guard stunning photo of me?' Give a friend your phone and let them take some snaps of you throughout the day (probably don't give it to one that would slap you for such a request). The off guard natural beauty shots are always the best.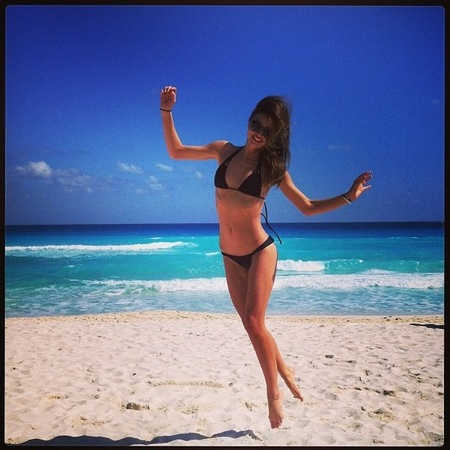 8. But if you're going to go for it...
If you've been working really hard on your bod and you can't resist posting a Miranda Kerr style snap (this one's for you high school frenemies) – then work it.
Lean your face into the light, lean forward everso slightly to flatter the tummy, chest up, stand on tip toes and just go for it. If you are not Miranda Kerr – you are only allowed one of these before everyone disowns you. Including us.
9. Fittie
If all this talk of bikinis is freaking you out, just remember, there are only a dozen or so Victoria's Secret models in the world - they are not the norm to torturously compare ourselves to. We find a few frozen daiquiris helps us to buy that a little better.
BEST CELEBRITY BIKINI BODIES
RIHANNA FLAUNTS BIKINI BODY IN SWEET FLORAL SWIMWEAR
MORE LIFE DEBATE