Khloe Kardashian
posted a triumphant post treadmill workout photo, showing she had burnt over 700 calories in one session.
Say what? 700 calories? Wow.
The Kardashian sister captioned the snap, 'I have no idea how I did this but it happened!! Warrior moment'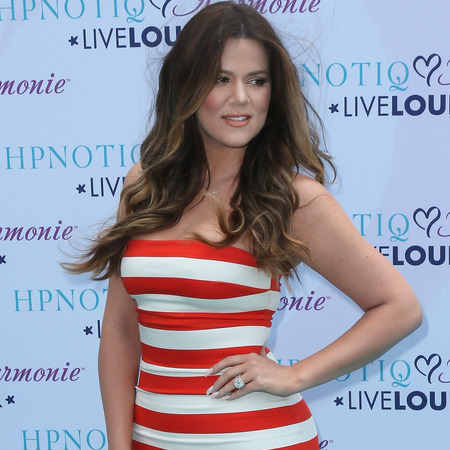 Is that even possible? 700 calories seems like a lot.
'Yes it is possible,' explains
Matt Roberts Personal Trainer
Sarah-Jane Holt. 'To burn 700 calories running at a steady pace equates to about an hour at level 10.5 to 11 (10.5 – 11kmph). If you are not used to running at this pace or for so long then start at a slower pace for 20 minutes and build up gradually.
However it's very hard to accurately measure calories burnt so don't use this as a marker to judge the intensity or toughness of your session.
The best tips to burn the most energy in your sessions:1. Include resistance training in your programme.
Weight-based training raises your metabolism more significantly than a steady run.
Your metabolism takes time to return to a normal rate and continues to burn energy until then. By increasing your lean muscle mass your body will naturally use up more energy at rest as muscle requires more energy than fat.
2. Add in some interval training.
This will dramatically raise your metabolic rate because your body burns more energy during these very intensive bursts.
3. Do exercises that use different muscles to burn more calories.
For example include some squats because they use your leg muscles, core and certain back muscles. Press-ups would be another good choice - not only are you using arm muscles but also shoulder and core muscles as well.'
FITNESS CLASS TO TRY: LEAPING & ROLLING WITH PARKOUR
DANNY CIPRIANI'S TOP DIET AND FITNESS TIPS
MEET THE MAN WHO INTRODUCED PILATES TO THE UK