What do you do when you get a sunburnt bum on holiday? Post a butt crack selfie on instagram of course.
Supermodel
Heidi Klum
did just that this weekend after neglecting to put suncream on her rear. She put a snap online of her rather red backside with the caption 'Ouch!'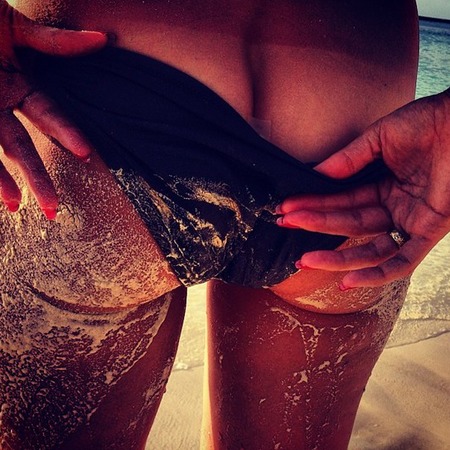 Ouch indeed.
The 40-year-old
Project Runway
host jetted off on holiday to the Bahamas over the Fourth of July weekend with her four children, and bodyguard-turned-boyfriend Martin Kristen.
If you end up with a red bot bot after some slap-dash suncream application, raid the fridge for these natural home remedies that help take the sting out:
HOME REMEDIES FOR SUNBURN FROM THE FRIDGE
If you're heading out in the sun this week, make sure you read up & stock up...
UNDERSTANDING SUN PROTECTION FOR YOUR SKIN
10 BEST SUN CREAMS FROM £5
HOW TO CARE FOR COLOURED HAIR IN THE SUN