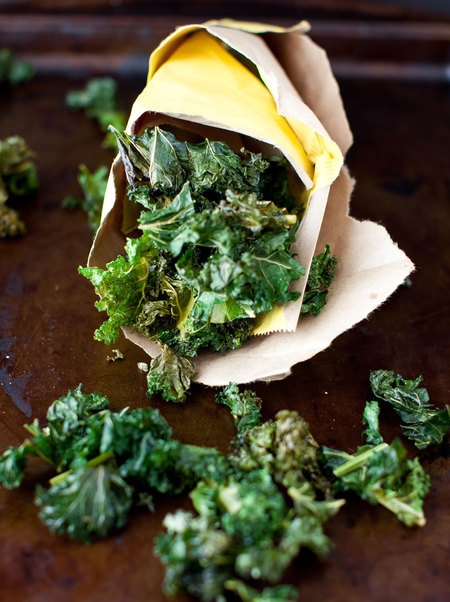 Jennifer Aniston
admitted that she turned to
leafy green kale
chips to slim down for her role as a stripper in
We're The Millers
, so what's all the fuss about?
She admitted, "'When I really wanted to have a
cheat day
, I had to have a
kale
chip."
Hhhhhmmm, that's not our definition of falling off the
strict diet
wagon - but Jen's favourite kale chips
are
a great alternative to hitting the big eat crisps.
This
low calorie
, low fat snack is packed with vitamins, minerals, iron, potassium and vitamin A, and actually tastes pretty darn good when you're craving a salty crunchy treat.
The easiest kale chips recipe
To make the chips, take 100g
kale leaves
, separated from the stalks and shredded into pieces.
Spray them with low fat oil (or use a smidge of olive oil) and sprinkle on some cayenne pepper (or salt if you want to be really indulgent) and bake in the oven until crispy and a little bit brown - about 10 minutes.
Each serving has around 50 calories, 2g of dietary fibre, 3g of protein, 1g of fat (0.1 of which is saturated, and
no cholesterol
) - compared to a 34.5g bag of Walker's Salt & Vinegar Crisps which has 169 calories and 10g fat.
Will you be giving this a try? Tweet us
@handbagcom
HEALTHY GREEN RECIPES THAT AREN'T REVOLTING
HEALTH BOOSTING SUPERFOOD RECIPES
MORE HEALTHY RECIPE IDEAS