What made you initially interested in healthy, organic food?
"We've always loved food and grew up with home cooking. Our Filipino mother and British army father ensured we were used to
>eating adventurously
without any waste. We didn't eat processed foods because it was cheaper, better and tastier to make meals at home and eating out was a rare treat.
As we got older we became aware of
all the different diets
and ideas on healthy eating. It was all very confusing and contradictory, and not one approach made us feel our best. We started to look at more traditional ways of eating and stripped it right back to basics with
natural ingredients
the body could recognise and utilise."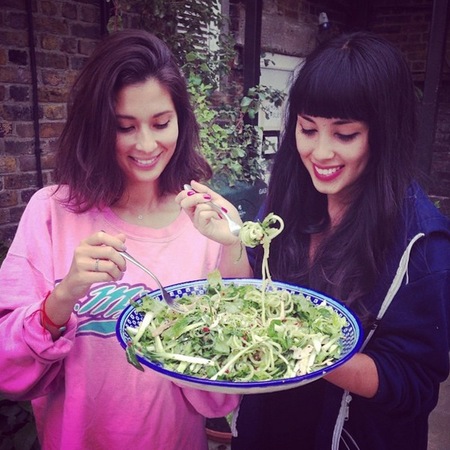 What would be your death row meal?
Jasmine
: "If my last supper was on a day like today, with the sun shining - I'd go for an
amazing seafood platter
and a glass of chilled Sauvignon Blanc."
Melissa
: "A rib eye steak, garlic and herb prawns and Barolo wine."
What is the one healthy eating mantra you would like to share with the world?
Jasmine
: "Food has the power to create real health and natural fat is not to be feared!"
Melissa
: "Eat mindfully and enjoy
quality and delicious food
that makes you feel good from the inside out."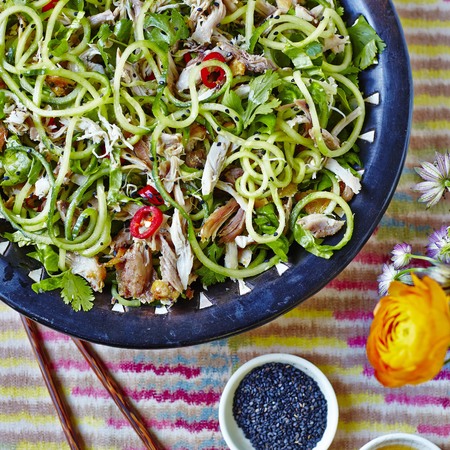 What is your exercise of choice?
"Yoga and running - you can squeeze in one or the other anywhere,
>no gym required,
even 5-10 mins gives you a real boost and clears the head."
What would you say to women who want to start up their own business?
Jasmine
: "Take it slow and follow your instincts. There is no rush if you have a good idea, let it evolve naturally.And get your friends and family involved - we started in our kitchen! Don't be afraid to make a mistake and don't get disheartened when you make one - they are essential tools for learning."
Melissa
: "Not to put anyone off but it's
> extremely hard work
starting and running your own business, it's 7 days a week, but it's worth it. Learn to trust yourself and your gut instinct and nurture that spark of passion that made you want start it all in the first place."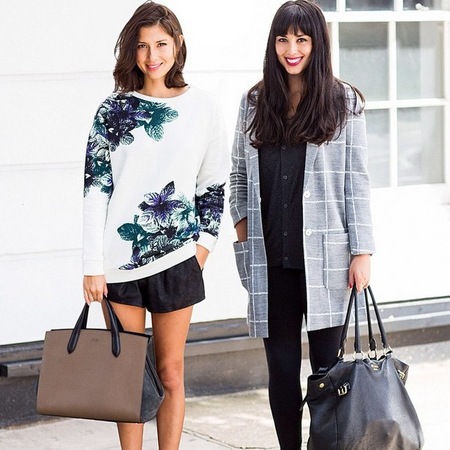 What handbag do you usually carry?
Melissa
: "My
big black Prada bag
- big enough to carry my life in it."
Jasmine
: "At the moment I've been using a vintage khaki leather bag that has a drawstring top attached to the handles so that every time I put it on it automatically closes which is useful for me as I'm terrible for leaving my bag open and have paid the consequences
travelling around London
. But my favourite for going out has to be a
classic Mulberry clutch
that goes with everything."
What do you always have with you in your bag?
"A stainless steel canteen with lemon water, a smoothie or a
>vegetable juice
."
What is the best snack you keep hidden in your bag?
"A Paradise bar (a delicious coconut sweet covered in 85% dark chocolate - recipe in our new book
The Art of Eating Well
) - or failing that a tiny jar with coconut oil in - makes a great snack or use as a moisturiser!"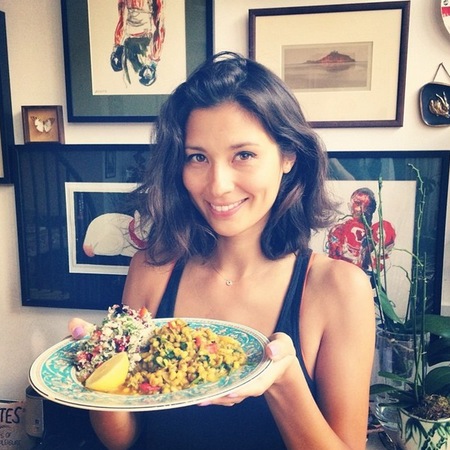 Handbag beauty essentials – what do you need on the go?
"A nourishing hand cream and lip balm. Jas loves
RMS lip to cheek
and Melissa loves
Ilia lipsticks
- all
natural based products."
What is the weirdest thing you currently have hidden in the depths of your bag?
"A thermos keeping something delicious hot...or even cold - like a refreshing creamy avocado gazpacho. When out and about at meetings all day it is important to have a
nutritious meal on hand."
Tell us your best handbag story?
Jasmine
: "I once carried my cat all the way to the station when she was a kitten. I hadn't noticed that she'd crawled in, fallen asleep and I'd thrown in a load of things on top of her until I fished around for my travel card!"
The Art of Eating Well by Jasmine and Melissa Hemsley is available now (Ebury Press, £25)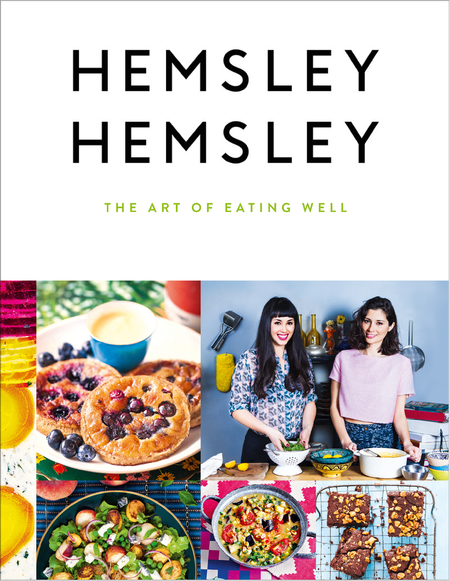 HANDBAG CONFESSIONS: LONDON BEAUTY QUEEN
5 BEST EXTREME YOGA RETREATS
MORE HEALTH ADVICE