Turning 40 doesn't seem to have bothered
Cameron Diaz
, as she showed off her incredible figure in
Esquire magazine
.
Posing in a serious of raunchy photos for the men's magazine, including a leather bustier and stockings – the actress is making us all jealous of her toned arms and legs.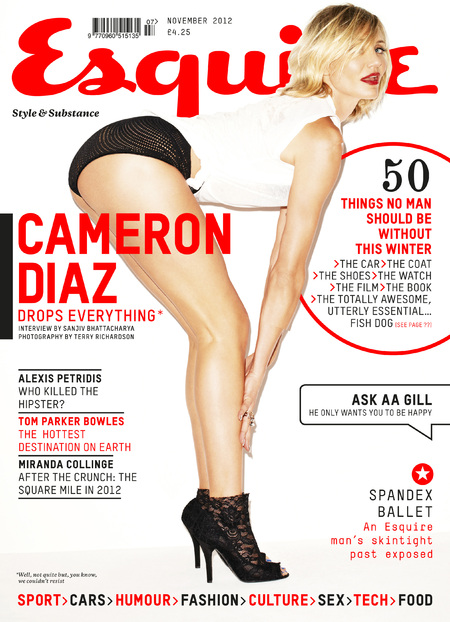 Talking in the magazine about getting older, she said, 'For the first time in my life I'm content.
I'm so excited. Getting older is the best part of life. Like, I know more than I've ever known,' she added.
'I have gratitude. I know myself better. I feel more capable than ever. And as far as the physicality of it, I feel better at 40 than I did at 25.'
The Hollywood actress has always maintained she doesn't use Botox, but what about turning back the clock? Stuff 'n' nonsense according to Diaz, 'There's no such thing as anti-ageing. You can't go back in time.
'So for me, it's about living in this moment, the best that I can. Contentment is about coming to terms with life as it is,' she explained.
So, she's wise as well as hot? We think we have a bit of a girl crush.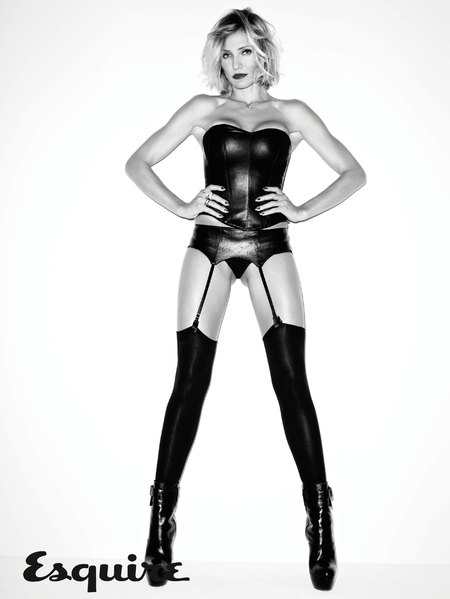 But how does she keep that rockin' bod? With hard work of course!
She has regular gruelling gym sessions, does circuit training AND pilates.
Known for being a bit of an action chick, in her down time Cameron likes to get on her surf board as well – which is an amazing all body workout for toning your muscles.
That's it. Grab your board, we're off to the seaside.
Full interview appears in the November issue of Esquire, on sale Thursday 4 October. Also available as a digital edition.