Christmas traditions hey?
The tree
, the mulled wine, the carol singing, the stone weight gain. It has to be done - it's Christmas.
When it comes to dieting, we can rationalise away any inappropriate action with excuses like: 'I didn't eat that much', 'my jumper shrank in the wash', or 'I don't have time to exercise'. Been there, got the too small t-shirt.
Hard as it may be, you'll be glad you had some control come January.
8 WAYS TO CUT THE CALORIES THIS CHRISTMAS
Don't plan your celebrations around food
Yes, we will all cook the turkey, glaze the ham and make the stuffing... but change your focus this year away from having the perfect meal. Instead put emphasis on
spending time with your family and friends
and having a good time away from the table.
Prepare a lighter Christmas dinner
Stuff the turkey
with fruit and onions making for a tasty turkey which isn't loaded with lumpy bread stuffing. Go for boiled or mashed potatoes instead of roasties and hold off on buttering those sprouts. Skim your gravy, make the custard with skimmed milk and go for one spoonful of single cream instead of double. No one needs to know that they're
eating healthily.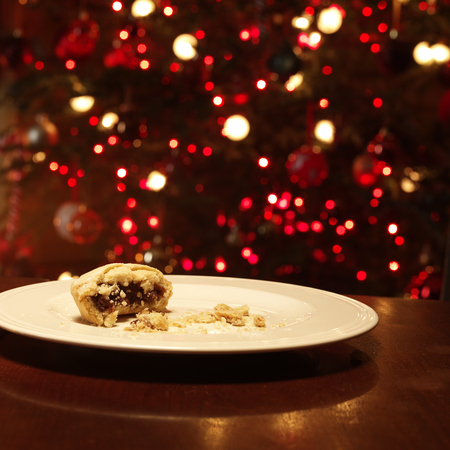 Make water your drink of choice at all holiday gatherings
When offered a high-calorie, nutrition-free cocktail say 'NO thank you' and order a sparkling mineral water. Keep the
calories and hangovers at bay
. If you can't be that angelic, alternate one alcoholic drink for one glass of water, and opt for clear spirits.
Don't worry about your little black dress
How you walk in the room, your posture,
your confidence
and your
smile
will be remembered by others long after the memory of what you wore fades.
Be sure to wear something flattering, get your hair cut or coloured, or splurge on a manicure. But realise that your attitude and smile matter far more than t
he shape of your body
or the style of your clothes.
Do something positive for yourself each day
Exercise is the best stress buster
during the busy holiday weeks. Make sure that you are getting a minimum of
30 minutes cardiovascular workout
at least four times a week and you will see in a happy new year.
Bring a healthy dish to a party
The host will thank you for your generosity and need never know that your ulterior motive is to ensure that you will have at least one healthy item to eat.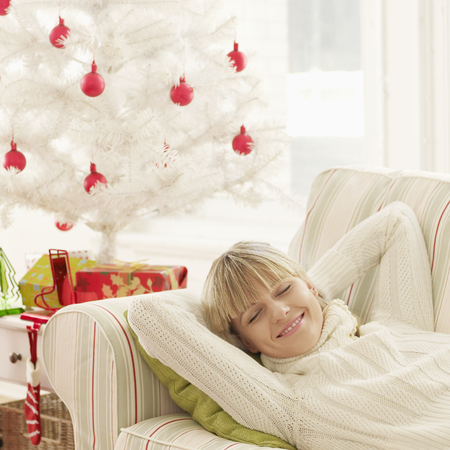 Don't add stress to your life
The holiday seasons are
not
about buying the perfect gift, finding the 'it' toy, having the perfectly decorated home or having the kids holiday pictures taken. Do not overload yourself with things that really aren't important.
Simplify and relax.
Stay on the health track
Make no excuses and accept no excuses. Keep this phrase in mind, 'everywhere you go, there you are'. You do not go on holiday from your body. Your body doesn't need
yule logs
, mince pies, brandy butter or even a selection box.
To indulge in anything in excess is to accept excuses and rationalise. This year, things will be different.
COOK LIKE A PRO THIS CHRISTMAS WITH OUR TOP TIPS
HOW TO HANDLE CHRISTMAS WITH BOTH SETS OF PARENTS
EVERYTHING YOU NEED FOR A STRESS FREE CHRISTMAS