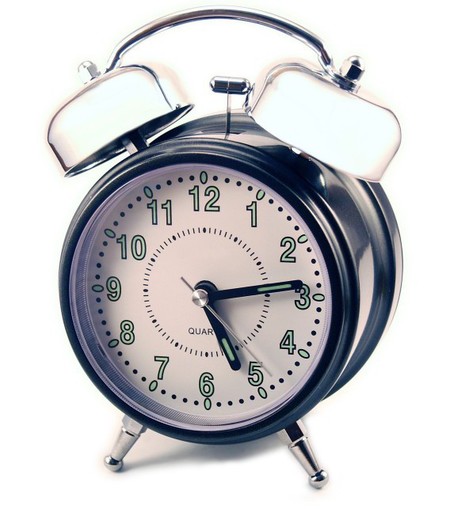 Slaving away on the treadmill for 40 minutes is sooo last year. 2014 is all about
Dr Michael Mosley's
Fast Exercise
plan that advocates three 60 second workouts per week.
The focus is on
High Intensity Training (HIT)
where you push your body to the limit for a short amount of time. Watch Dr Mike in action...
This type of exercise has been shown to increase your
aerobic fitness
,
boost your metabolism
and, obviously, save time. What's not to love?
Fast Exercise starts with 60 seconds of High Intensity Training
Jump on a bike or
treadmill
and do a quick warm up, then up the resistance and go flat out for 20 seconds. Once you've recovered do another manic 20 seconds. Keep going until you've done one minute. Then stop.
Repeat this three times per week for a grand total of three minutes High Intensity Training. Experts believe you'll notice a
stronger, leaner body
in just four weeks (and that's only 12 minutes of exercise).
Can Fast Exercise help me lose weight?
One study showed that
High Intensity Training
can reduce your calorie cravings more than
moderate exercise
. It's also shown to reduce your food intake the following day. As a result you're very likely to
lose weight
.
Is High Intensity Training dangerous?
Dr Mosley says it's always worth checking with your doctor before you start a new exercise routine. However, Fast Exercise isn't thought to cause any kind of damage and lots of studies have been done to prove this. Your best bet is to give it a try.
Will you be giving the three minute weekly workout a try? Tweet us
@handbagcom
.
IS THE 4:3 DIET BETTER THAN 5:2?
DIET AND FITNESS APPS THAT ARE WORTH PAYING FOR
MORE FITNESS ADVICE