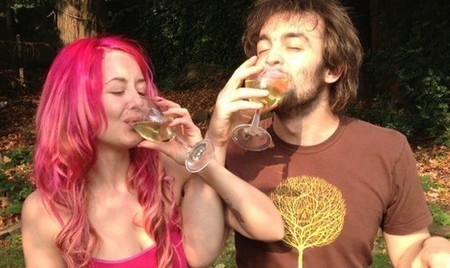 Daytime TV took things too far yesterday as some
people
oddbods drank their own urine on
This Morning.
Yes, we're talking pee drinking people. Hold on to your stomachs.
Holly Willoughby and
Dermot O'Leary
interviewed a couple who enjoy drinking their own wee on
This Morning
yesterday, and it gave Twitter users the ick factor. Understandable really.
The
#WeDrinkWee
hashtag took over as disgusted viewers sought to challenge Rebecca and John's love of the yellow stuff.
To make matters worse the couple then drank their own pee live on air. Watch the video below...
Check out what some disgusted
Twitter
users had to say...
Stomach is churning. Just watched people drink their own urine on This Morning. I physically feel sick. Just want to vomit.

— Olly (@WillyWollyOlly) January 15, 2014
#WeDrinkWee do you chill it or drink it straight from the tap?? "Straight from the tap" @itvthismorning WHAT AM I WATCHING

— xxxxx (@liannebutcherxx) January 15, 2014
@itvthismorning I'm sure there are things that come out of your body that should not go back in! #Wedrinkwee

— AbbyFM (@abbygem69) January 15, 2014
But some Twitter users we're weirdly okay with the situation...
Omg @itvthismorning drinking your own wee? Well that's recycling at it's best

— Jude Morgan (@pr1ncess_jade) January 15, 2014
Would you try it? Admit it, you're curious. Tweet us
@handbagcom
.
IS YOUR URINE HEALTHY?
10 FOODS TO RESCUE YOUR DIGESTIVE SYSTEM
MORE HEALTH NEWS