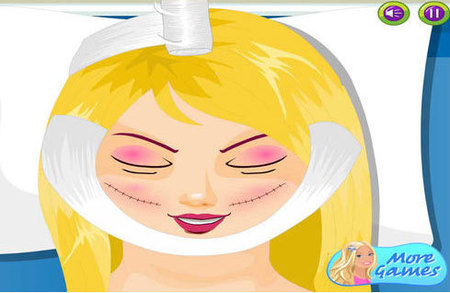 A shocking new app turning plastic surgery into a game for children has sparked outrage on Twitter.
Social media users have reacted in horror after discovering the
Plastic Surgery & Plastic Doctor & Plastic Hospital Office for Barbie Version
app by Corina Rodriguez on
iTunes.
Designed for children aged nine plus, it gives them the chance to operate on
Barbie
to make her more beautiful.
The app description gets even more disturbing, "This unfortunate girl has so much extra weight that no diet can help her. In our clinic she can go through a surgery called
liposuction
that will make her slim and beautiful.
"We'll need to make small cuts on problem areas and suck out the extra fat. Will you operate her, doctor?"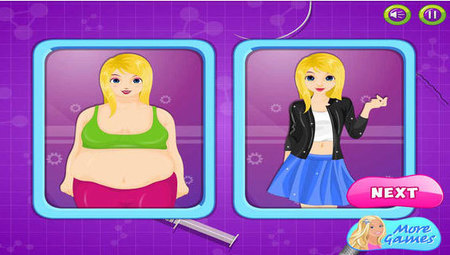 It was
Twitter
user
Marcus Barber
who first alerted
Everyday Sexism
to the horribly offensive (and very, very creepy) app available in the iTunes store.
Since then a campaign has been launched to get it banned.
Take a look at what people are saying about the issue on
Twitter
...
@EverydaySexism @itunes Have just disconnected my 11yo daughter's iPod from internet access due to this rubbish
pic.twitter.com/OeFVQGMBC1

— Marcus Barber (@rightfuture) January 14, 2014
Tweet @itunes if you think they should reconsider marketing this crap to players aged 9+ #EverydaySexismpic.twitter.com/8zo6b6uCM1

— EverydaySexism (@EverydaySexism) January 14, 2014
@EverydaySexism I actually can't believe that @iTunes have done this! #ashamed #disgraceful #nomorals

— Clair Swindells (@swindells_c) January 14, 2014
@EverydaySexism @LizSheppardJone @iTunes Bet "Action Man" never was asked to have plastic surgery

— DJSteve (@DJSteve8) January 14, 2014
@EverydaySexism @iTunes This crap shouldn't be marketed to anyone whatever their age!

— Tanya (@just_moi) January 14, 2014
Plastic surgery for Barbie app? Come on Apple we had an ebook rejected because it had boobs on the cover! #fiftyshadesofdecency

— Helen Gregory (@Hellyg100) January 14, 2014
Tweet us your thoughts
@handbagcom
.
THE JOBS THAT WOMEN JUST SHOULDN'T DO
WOMEN CAN'T COPE WITH PERIODS, SAYS RUSSIAN POLITICIAN
MORE LIFE NEWS