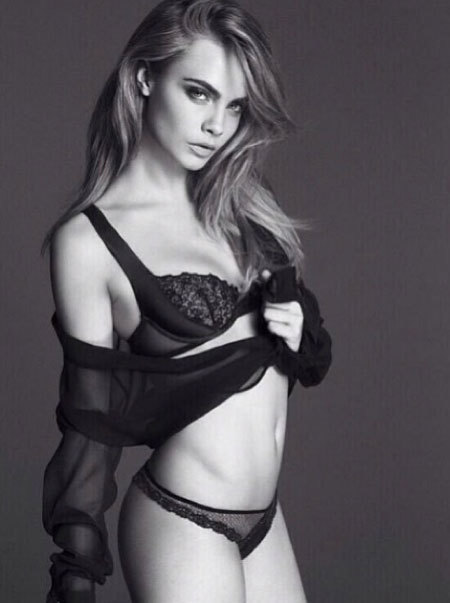 With the obsessive exercise regimens and strict diets of
Victoria's Secret 'Angels'
dominating the world of high fashion lingerie, it's sometimes (make that always) difficult to look at an ad campaign and think, "that woman really represents my body type".
But the past few weeks have seen 21-year-old naturally petite
Cara Delevingne
take the helm of
La Perla
, alongside 'plus-sized'
Robyn Lawley
who's the new face of
Chantelle Lingerie
.
Although this might not be the final push in the fight to have truly representative models (we're still a long way off), having size six Cara and size 16 Robyn on billboards can't be a bad thing, right?
We also love the fact that Robyn isn't representing a 'plus sized' collection for Chantelle - she's the face of the whole brand. Full stop.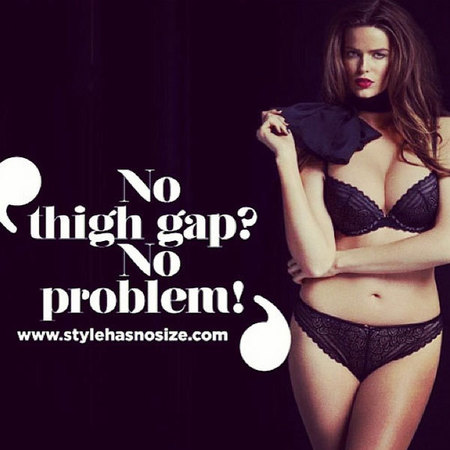 Although we don't think the industry should promote
dangerous weight loss
and skeletal catwalk models, young stars like
Cara Delevingne
prove that lots of women are naturally very slim.
If we're demanding better representation in the fashion industry, shouldn't petite size six ladies be given just as much exposure as 'plus sized' women, alongside women of different ethnic origins.
Luckily, Robyn seems to be on the same page and she's all for promoting diversity in the fashion world...
We're slightly concerned that
Cindy Crawford
wouldn't have the 'right body type' to model on a 2013 catwalk. She's one of the sexiest women we know!
Do you prefer Cara Delevingne's slim look or Robyn Lawley's voluptuous frame?
Cara looks incredible.
24.49%
Robyn is my new idol.
40.82%
Can I have them both?
34.69%
WHY CURVY MODELS LIKE ROBYN LAWLEY RULE
CARA DELEVINGNE'S VICTORIA'S SECRET BUM GAME
MORE LIFE NEWS