Professor Green is starting a new digital slate and has deleted all his
social media timeline
with plans to start fresh.
The move comes days after the rapper caused outcry by calling his wife
Millie Mackintosh
'thinspiration' on social media; the phrase favoured by pro-anorexia sites.
Millie, who regularly posts snaps of her
healthy home cooked meals
and workouts, corrected her husband that she is 'fitspiration'. However not quick enough to stop a backlash by
eating disorder charities.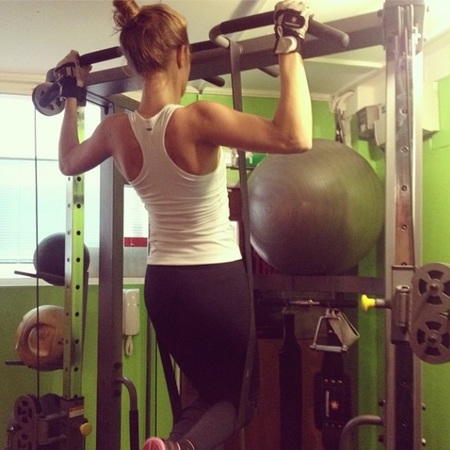 "Those in the public eye with the opportunity to encourage and influence should remember that they are icons for many young people and think responsibly about the messages they are conveying," said a representative for
charity b-eat.
"All too often we hear of young people damaging their health by trying to emulate celebrity role models with the added danger of the possibility of developing an eating disorder causing future serious health consequences."
The former
Made in Chelsea star
has often said she believes in being 'strong not skinny' and advocates healthy living and plenty of exercise.
Pro Green explained his reason for having a digital do-over, saying, "Over the last five years, I've tweeted over 54,000 times – an average of 27.47 times per day. From last night I've decided to erase my timeline and start over."
He added, "When I'm 80 years old sucking soup through a straw and my great grandkids are scrolling through my timeline, do I want them knowing I told two million people that I took a sh*t at 4pm on a Thursday? Not really."
Thoughts? Tweet us
@handbagcom
MILLIE MACKINTOSH FOUND THE PERFECT HOLIDAY BAG
QUICK BEAUTIFYING GRILLED TOFU & NOODLE SALAD
MORE CELEBRITY NEWS