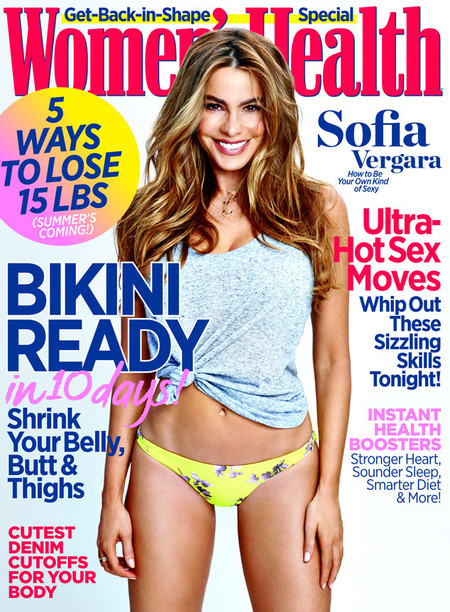 Sofia Vergara
has been talking boobs and bums in her latest interview with
Women's Health.
We've been noticing a shift in recent months, with focus shifting
from the ever-appreciated cleavage, to the derriere.
The
Modern Family
star has been chatting about how she's feels like her butt doesn't get the respect it deserves.
"I'll tell you something. I've always been
known for my boobs
, but it pisses me off, because I do also have a great ass!," she said.
As well as having a frankly amazing body, Sofia is very aware of how to show it off.
"I'm Latin, and in our culture, we dress to pick up guys, or for our
boyfriends or husbands
, rather than for other girls.
I'll prefer to die than wear boyfriend jeans!" She added.
Here at
Handbag.com
we're all about dressing for yourself, but we've also got a lot of time for bottoms.
Time to do some
squats
ladies.
How to get a better bum
ARE BIG BUTTS THE NEW BOOBS?
HOW TO DO A WALL SQUAT LIKE MILLIE MACKINTOSH
MORE BODY AND WORKOUT NEWS