If one of your New Year's resolutions is to get fit or lose weight, it's worth looking into joining a gym.
We've done some research into the membership rates, perks and special offers at some of the UK's biggest gyms. Now all you have to decide is which one suits you...
Nuffield Health
With 65 Fitness and Wellbeing Centres across England and Scotland and nearly 200,000 members, Nuffield Health is the biggest healthcare charity in the country. As a member you'll benefit from 650 'Meet Our Expert' free events where you can ask all your burning questions, plus access to personal trainers and a regular full-body MOT.
In 2013, Nuffiled will launch its Wellbeing Membership, where a health mentor will guide participants through four sessions with either a Physiologist, Physiotherapist, Nutritionist or Personal Trainer.
Prices:
The Wellbeing Membership will cost on average £72 a month for a 12 months subscription, it is available in 19 sites across the country. Standard Fitness Membership is available in 65 Fitness and Wellbeing Centres and costs between £40 and £60 per month for 12 months. For more information,
nuffieldhealth.com
.
Virgin Active
If you're planning to get fit,
Virgin Active
will be giving the month of January free to all newcomers who sign up to a 12 month contract. If you're feeling especially swish you can sign up to the Virgin Active Classic Clubs that provide pretty much the best of everything as well as anti-gravity yoga classes, swimming pools and spa access.
Prices:
Virgin Active club membership starts from £29.95 per month and rises to £125 for a 12 month contract. To find membership prices at your nearest club,
virginactive.co.uk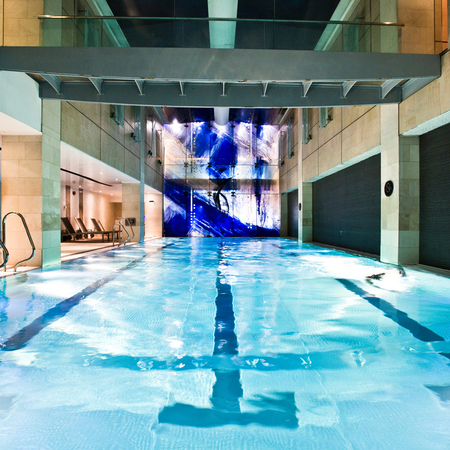 Pure Gym
By cutting out all the fluffy extras, Pure Gym goes back to basics and focuses just on fitness to keep costs low.
There's no pool, sauna, fluffy towels, cafes, but there's also no contracts and it's only £18.99 a month.
There's all the usual fitness gear along with 40 free classes a week including Spin, Circuits, Abs Blast, Kettle bells. The gyms are also open 24 hours a day, seven days a week, for you crazy folks that like to work out at 4am.
If you refer a friend in January or February, Pure Gym are running a competition to pay your bills for three months to the value of £10,000 as a way of saying thanks.
Prices:
Memberships starts at £18.99 a month and you only have to pay your first month on direct debit - after that you can cancel at any time. For more information,
puregym.com
What do you think?
Leave a comment below to
be in with a chance of winning a £100 goodie bag
INTERVIEW: JESSICA ENNIS TALKS BODY HANG-UPS
SLIMMING PILLS COULD CAUSE ORGAN FAILURE
KELLY OSBOURNE'S DIET TIPS