Hidden behind all that machinery and gym-ness is
Millie Mackintosh
- strapped in and ready to sweat!
The Made in Chelsea star Tweeted this picture of her New Year fitness regime with the caption. "3rd session using techno shape at Lomax gym and I've lost 5 inches altogether so far!"
Priced at £600 for 12 sessions, TechnoShape uses new fitness technology to compliment your individual training regime and ensure a flat stomach and a slimmer waistline.
So, how does it work? Well, TechnoShape uses unique
Pressure Pause Therapy
to increase blood flow to the stomach when you're exercising. This accelerates the rate at which fatty acids are metabolised meaning you lose inches.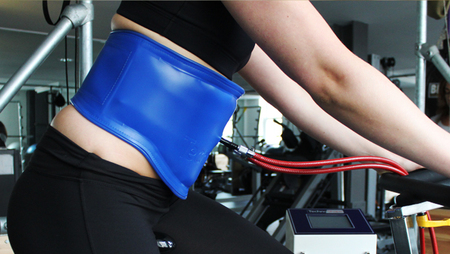 The big blue waist wrap can be added to your regular fitness regime up to 5 times per week and it requires just 30 minutes to work its magic.
With nine sessions to go, we're not sure Millie needs to lose any more inches! There will be nothing left...
Lomax Chelsea
is currently offering 10 TechnoShape sessions and five personal training sessions for £875 or 12 sessions for £600.
For more information, call 08715 120 770 or email thelomaxway@lomaxpt.com.
What do you think?
Leave a comment below to
be in with a chance of winning a £100 goodie bag
COUNCIL TELLS OBESE 'EXERCISE OR LOSE BENEFITS'
DIET & FITNESS DVDS FOR 2013
5 WAYS TO KICK START A HEALTHY NEW YEAR