Beyoncé has been opening up about her baby weight gain and being happy in your skin for a new shoot that sees her showing off her toned curves in a bikini.
Posing for the cover of
Shape
Magazine, Bey has been speaking about gaining 57lbs of baby weight during her pregnancy with Blue Ivy and how she put too much pressure on herself to lose it in three months.
'I didn't have a lot of time to lose the weight because I scheduled a show three months after I gave birth, which I would never do again!'
Posing in a sportswear bikini from Karla Colletto, the singer said, 'I am not a person who is naturally very thin, I am a person who has to work at keeping my body in shape.'
Ahead of the kick off of her new world tour, Beyoncé revealed it's her day job that helps keep her trim as, 'dancing is what keeps me active.'
But if you're looking at these pics and wishing you had Beyoncé's figure, the down-to-earth singer has some sage advice.
Speaking in a behind-the-scenes video, she said, 'And I would just say everyone is not supposed to be the same. Be healthy, and take care of yourself, but be happy with the beautiful things that make you, you.'
Could we love her anymore?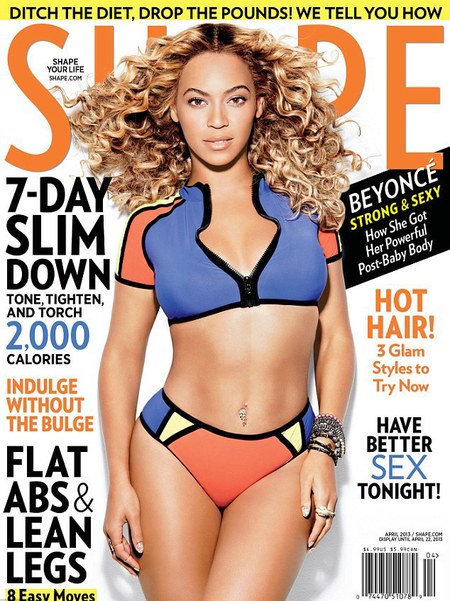 Beyoncé's interview appears in the April issue of
Shape
magazine,
shape.com
BEYONCÉ REVEALS NEW SONG 'BOW DOWN'
6 WAYS TO PROTECT YOUR ONLINE DATA FROM HACKERS
IS 4 YEARS AND 4 MONTHS THE IDEAL AGE GAP?