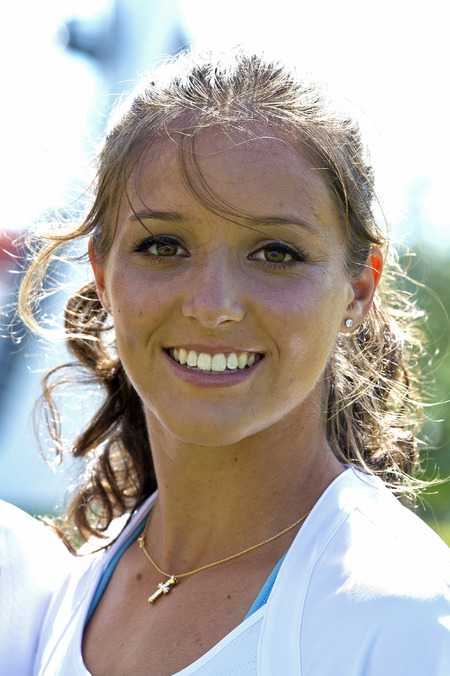 Wimbledon kicks off today with what is guaranteed to be another amazing year of tennis, grunting and angry 'It was in!' shouts.
British female number one
Laura Robson
will be hitting the court this week, but she's still found time to team up with Virgin Active and answer a few quick fire questions about her training regime, Ryan Gosling and her love of basketball.
As
Virgin Active's
Junior Tennis Academy ambassador, Laura has announced that 20 of Virgin's Health & Racquet clubs will be open to the public for free for three weeks to help more of us find our swing.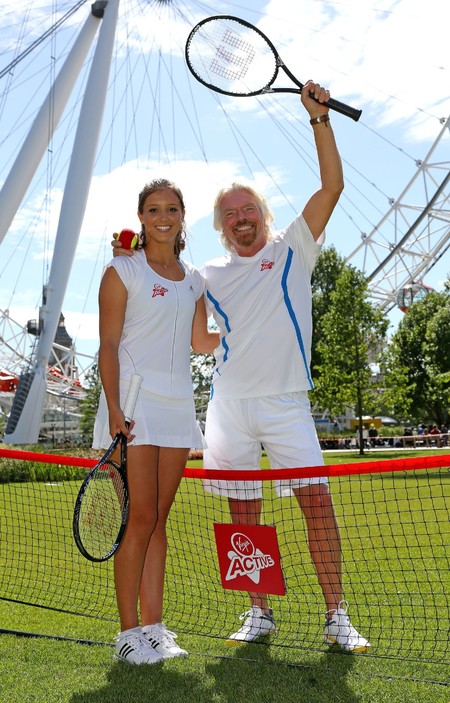 Take a look at what Laura has to say below...
You've recently become female British number 1 – how does that feel?
"It's really exciting to be British number 1 and Wimbledon is my favourite tournament because of the amazing home support. I'm also hoping to be seeded this year, which is something I've been working really hard towards."
What do you do to stay fit off the court?
"I do a lot of gym work, a mix of cardio, strength and flexibility. I also have to do rehab for any injuries and niggles I may have but for fun, I like to do Pilates and I really want to try AntiGravity Yoga at Virgin Active 200 Aldersgate with my friends."
Do you have any favourite songs / bands to work out to?
"At the minute, my favourite song to work out to is Rudimental
More Than Anything
featuring Emeli Sande. It's got a great up-tempo beat that is great for running."
Who inspired you to get into tennis?
"I was inspired to get into tennis by watching Steffi Graf, she has always been my idol. I was lucky enough to meet her last year and hopefully I'll be able to hit with her in the near future, although I think she'd probably kill me but I'd still love it."
How old were you when you first realised your talent for tennis?
"I first noticed my skill for tennis when I started beating my older brother in family tennis tournaments, which was clearly a very traumatic experience for him losing to his little sister!"
You're building up quite the fan base online with your viral videos, especially Gangnam Style, have you got any plans for a new video?
I don't have plans at the moment, but it depends on what songs are around and what other players I can get involved. When I approached Maria Sharpova to get involved with Gangnam Style, we were in Beijing and she had quite an easy game, so during the second set I waited for her to come in the locker room and I caught her straight off court – she had no idea what it even was!"
Venus & Serena Williams are known to be into their fashion, if you weren't a tennis player, what would be your dream job?
"In the past I always said a chef but I keep changing my mind. A stylist would be quite cool, or even a music producer."
If you could play against one celebrity, who would it be?
"It would have to be Ryan Gosling – he looks like he would be a great tennis player."
What's your favourite sport outside of tennis?
"I'm a general sports fan, I watch a lot of golf on TV and recently spent a lot of time in playing tournaments in America and got really into Basketball. I support the Chicago Bulls because Luol Deng (British basketball player) plays for them who I met at the Olympics last year."
Who would be your dream doubles partner, male or female?
"It would have to be someone good at doubles. Probably Martina Navratilova and then we would win everything!"
Will you be watching Wimbledon this year?
10 SURPRISING SNACKS UNDER 100 CALORIES
KELLY BROOK OPENS HER HEART WITH FLOW YOGA IN MEXICO
GET YOUR FREE WALK YOUR WAIST OFF BOOKLETS