Hugh Jackman
's physical transformation into the bulked out Wolverine is not only impressive, it's just plain hot.
But the actor has revealed he balances the gruelling and 'painful' workouts and diet with daily meditation.
Speaking as the cover star for
Men's Health August issue
, he said, 'The bottom line is you've got to train until you want to throw up and you have to eat until you want to throw up. And that's pretty much it.'
The latest X-Men instalment,
The Wolverine
, will see Jackman reprise the role he has been playing for 12 years.
'Over the years I've really got to know my body. I know what it takes to get ready, I know how long it's going to take to get there and I know what I need to eat. I've really adjusted my diet and narrowed it down to the least painful way for me,' he explained.
Having to be that in tune with your body, it makes sense that Jackman i
s a big fan of meditation
. 'I practise different strains of meditation and its really changed my life. It is not a religious thing.'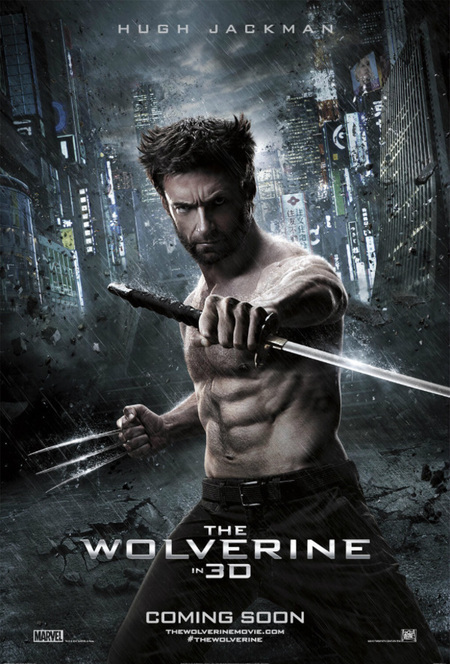 The star has previously spoken of using the
mind clearing exercise
to centre him. Speaking to
Oprah
, he said, 'In meditation, I can let go of everything. I'm not Hugh Jackman. I'm not a dad. I'm not a husband. I'm just dipping into that powerful source that creates everything. I take a little bath in it.'
So
what does it take to become Wolverine?
Six months of daily three hour muscle building workouts with Jackman's trainer, Dwayne Johnson aka The Rock, and consuming around 6,000 calories every day.
Although one bit of Hugh's gruelling workout we could get on board with is scoffing a massive steak a day. 'I eat one steak a day minimum. Now I don't know any doctors recommending a 12oz steak every day. I'm pretty sure that's not good.'
Hugh Jackman, topless, eating a steak. Oh yes.
FOCUS YOUR MIND WITH A SIMPLE MEDITATION
HUGH JACKMAN EXPLAINS THE WOLVERINE DIET
ARE SUPERHERO FILMS THE KEY TO FIRST DATE SUCCESS?