Kate Upton
's personal trainer has revealed there is no quick solution to getting a bikini body like the
Sports Illustrated
model - it takes work, but it is achievable.
Showing off the curves that made her famous on holiday this week, the model flashed the bikini bod that has graced the famous swimwear issue cover twice and makes her a
Vogue
fashion regular.
To find out how she looks that good – you've got to go to the source, her personal trainer and model workout guru, Justin Gelband.
Speaking to
Shape
magazine, Gelband said, 'Since the first day I met her, she wanted to come in and change the industry by saying curves are sexy,' he explains. 'She's such a great role model for all the young girls out there.'
Kate works out using Gelband's tailored ModelFIT programme, which uses moves from Pilates, martial arts, dance, and strength training in a circuit that changes each time.
Want proof that it works? Well Gelband is not only responsible for Kate Upton's killer bod, but top models from Miranda Kerr, Irina Shayk, Candice Swanpoel, Erin Heatherton to Behati Prinsloo.
He explains that his workouts include 4-5 bootcamp style sets of exercises, with each set containing 8-10 moves, with a 30 second rest in between each one. Each set targets a different area of the body.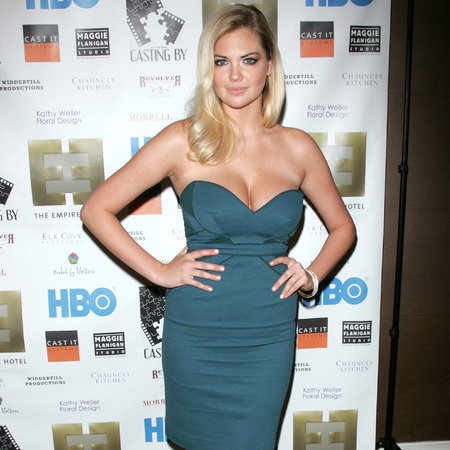 What about diet?
'Food is absolutely number one,' Gelband told
Harper's Bazaar.
'When I sit down with anyone to discuss their workout regimen, the first thing I say to them is, 'The one thing I really want you to concentrate on now is limiting the amount of things you are putting into your body that you do not need. No sugar (except for berries), no salt, no alcohol, limit your carbs.''
The supremo personal trainer maintains that swearing off carbs completely is not a good idea, instead recommending eating, 'carbohydrates that you get from vegetables, plus brown rice, Ezekiel breads, but limit them to only twice a week — especially if you are in crunch time! Never cut carbs completely, it's unsustainable and your energy levels will lack.'
GET A WHITTLED WAIST LIKE ELLIE GOULDING
THE 1 MINUTE THIGH TONING WORKOUT
TOP 6 TIPS FOR RAPID FAT LOSS