Gwyneth Paltrow
loves a good cleansing detox - but has warned against the extreme liquid diet, the Master Cleanse which she said left her hallucinating after 10 days.
Speaking to
The Telegraph
about her healthy lifestyle, the
Iron Man
star explained that she advocates a healthy detox once a year, but warns against trying extreme juice fasts.
'I've done juice cleanses in the past, and in my twenties I did the Master Cleanse, which left me hallucinating after 10 days. Be aware: a juice detox can crash your metabolism and lead to future weight gain,' she said.
The Master Cleanse is a liquid diet where you cut out food from your diet and replace it with juices and soups, before only drinking a mix of lemon juice, maple syrup, cayenne pepper and water up to 12 times a day, for around 10 days.
Also known as the Lemonade Diet, the extreme cleanse has been used by
Anna Friel
, Jared Leto, Beyoncé went on it before filming
Dream Girls
and Demi Moore reportedly only lasted four days.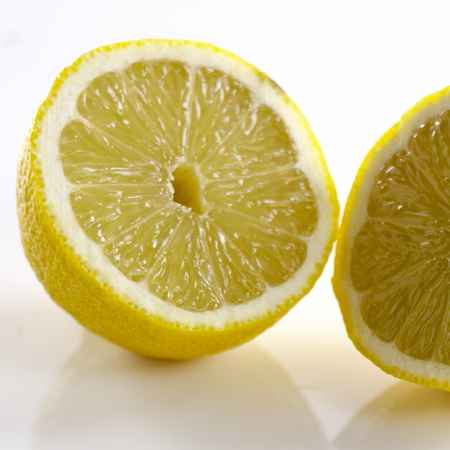 Along with the lemon juice mix, participants are allowed herbal teas and must also take a laxative before bed and flush out their system in the morning with a sea salt water flush. Side effects can include fatigue, irritability, cravings, loss of energy, fluctuation in blood pressure, nausea and physical aches and pains.
A Master Cleanse
website
explains, 'It's a liquid diet that provides a healthy amount of calories and nutrients specifically suited for weight loss and cleansing, all while resting the digestive system and allowing the body to heal naturally.'
However Gwyneth is not the only one to warn against the extreme fast, with experts saying it's dangerous and can actually make you gain weight in the long term.
Dietitian Melinda Johnson told
Web MD
she doesn't see anything positive about this diet plan.
'There is no scientific evidence that you need anything like this or any other detox programme to cleanse your body or help you lose weight,' she says.
She added, 'Lean muscle and fluids are the first to go on starvation diets, not belly fat.'
These days Gwyneth is a bit more sensible about the whole thing and instead goes on a three week elimination diet a year, cutting out additives and processed foods.
She explained in the interview, 'My doctor, Alejandro Junger, recommends a detox once a year to rid organs of processed food and environmental toxins. His theory is that the gut (your system of digestive organs) is the root of good health.
'It contains about 80 per cent of your body's serotonin - which regulates appetite - so you're more likely to lose weight when it's working properly,' she added.
6 WEIRD CELEBRITY FAD DIETS
ANNA FRIEL REVEALS DRAMATIC DETOX DIET
IS THIS A GOOD ADVERT FOR YOGA?