Victoria's Secret model
Bar Refaeli
showed off her yoga skills by posting a snap of her in 'the wheel' yoga pose during her morning workout.
The bendy move, also down as the Upward Bow, helps to stretch out the chest and lungs, increase energy levels and strengthens the arms, legs, bum and abs.
Well, as Bar herself captioned, 'Can you think of a better way to start the day?? #SpiderWoman'
But before you attempt to do awkward crab versions at home, this move is not for beginners and should only be attempted when properly warmed up and within a sequence yoga workout. Another reason to get down to a yoga class then.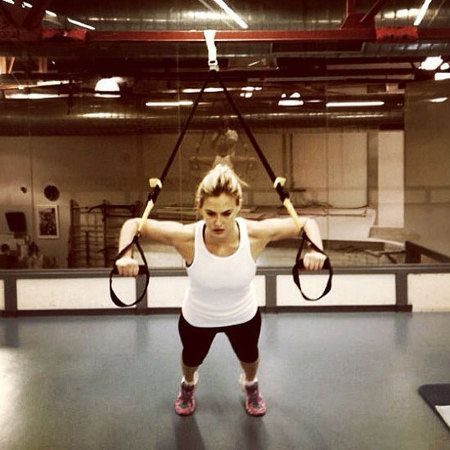 The model keeps her trim frame by focusing on working out instead of obsessing about her diet. 'I work out a lot. I like to look good and feel good. I do Pilates and TRX four times a week for an hour each time,' she told
Cosmopolitan.
'I'm not very careful with my diet but when you work out a lot you want to keep healthy. Eating healthily makes you want to work out more because your body is more alive. If I'm craving something I'll have it, but I don't really crave bad things,' she added.
OTHER CELEBRITIES WHO ATTRIBUTE THEIR BODIES TO YOGA...
ARE YOU HAVING A QUARTER LIFE CRISIS?
NINA DOBREV'S SECRETS TO BIKINI FIT