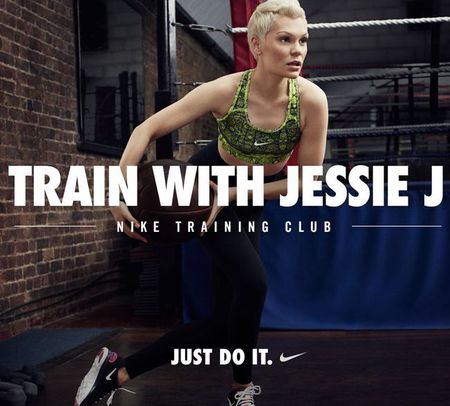 Jessie J
is a big fan of healthy food and staying active, but after a few weeks of well-deserved time off she's jumped back on the exercise horse to get in tip top shape for her UK concert tour.
Jessie has teamed up with Nike Training Club to take their two week challenge, but she wants her fans to get involved too. In week one, she will train three times to get toned for the tour and you can match her three workouts using
Get Toned
in the
Nike Training Club
app.
In the second week, Jessie will do four gruelling training session to help her feel strong and energised for the road. You can match her efforts with the app and follow her progress (and show everyone yours)
here.
Want to get involved? Here are the details. Download the NTC app in the iTunes store, match Jessie's workouts by picking some options from the
Get Toned
and
Get Strong
menus. Once you're feeling hot stuff, use #trainwithjessiej and #justdoit to share your success!
Click here for more information
on training with Jessie J.
What do you think? Will you be giving Jesse's challenge a try?
Are you a serious Jessie J fan? Take a look at our gallery below for loads of her best Twitter and Instagram snaps...
CAN TATTOO INK CAUSE CANCER?
UK TEMPERATURES TO SOAR TO 25C THIS WEEK
RACHEL ZOE TEASES LATEST STYLE BOOK