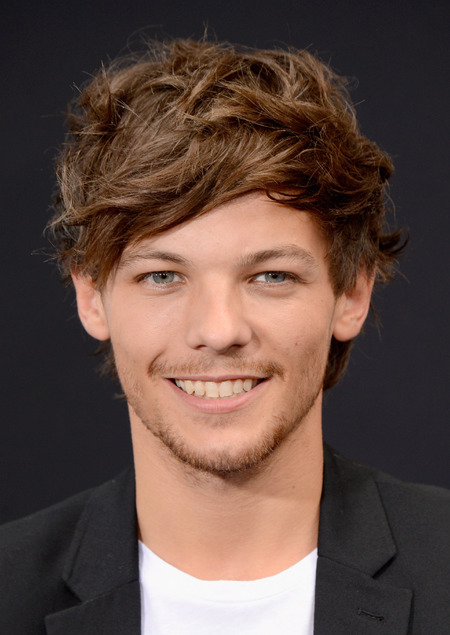 We're pretty sure this whole mess could have been avoided with about 30 seconds of thought from
Louis Tomlinson
, but sadly the
One Direction
star put his foot in it.
The teeny bopper star has come under fire for a totally 'irresponsible' Tweet that promotes specialist
weight loss
supplement website
Bootea
.
The 21-year-old singer has 13.9 impressionable young followers on his
social media
account, so it's hardly surprising critics have gone off on one.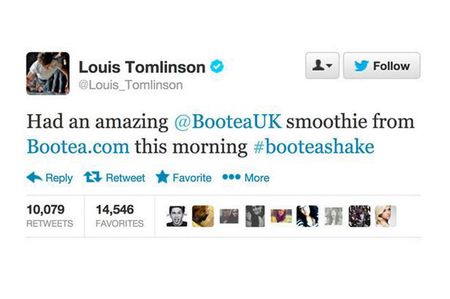 Amazingly, 14,000 fans immediately 'favourited' the post and 10,000 retweeted his words of wisdom before it was swiftly deleted.
Now Louis is having to explain why he acted so irresponsibly knowing full well the majority of his fans are young girls.
Speaking to
The Mirror
, Lucy Russell, the director of campaigns for charity
YoungMinds
said, "It's really irresponsible and short-sighted of him. Louis has such a huge audience – especially young girls. It's very silly and remiss of him and the people around him.
"Three children in every classroom have a diagnosable mental health problem. Louis is a mentor to millions. The ones who are vulnerable are easily led and will be thinking: 'I'll buy some of that.'"
Louis' One Direction spokesman has assured the public that he had no idea he was endorsing a weight loss product. But has the damage already been done?
Do you think Louis Tomlinson has a duty to 'protect' his social media fans from bad influences?
Yes, with great power comes great responsibility!
33.33%
No way, he's his own man and can Tweet what he wants.
11.11%
Maybe, but surely kids can figure out what's good and bad on their own?!
55.56%
ONE DIRECTION WORKING WITH PHARRELL
WATCH: ONE DIRECTION TWERKING ON STAGE
MORE CELEBRITY NEWS