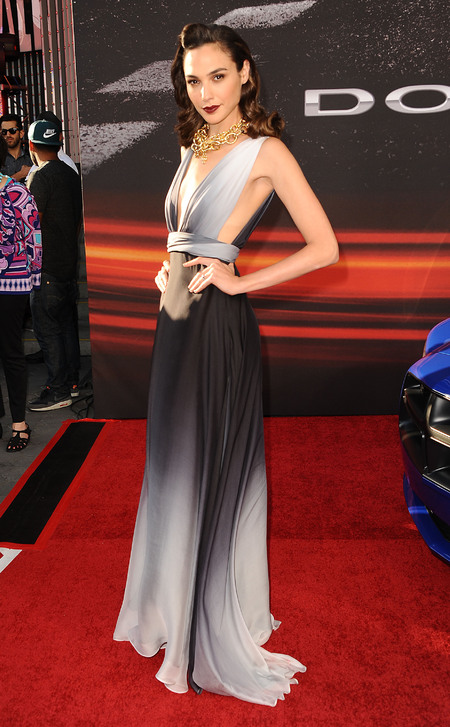 Israeli model and actress
Gal Gadot
has been cast as wonder woman in the new
Batman vs Superman mega-movie.
The
Fast and the Furious 6
star lives up to some of the Wonder Women criteria; she's pretty tough.
The former Miss Israel was a member of the Israeli Defence League - their national army - and is an avid motorcycle enthusiast.
However, we all have an image of Wonder Woman in our heads, in that red and white suit with the lasso draped near her impossibly small waist and Monroe style hips and bust.
Some people on
Twitter
were calling for Gal to put the pounds on before the film starts shooting.
I don't like that Gal Gadot has been cast as Wonderwoman. She's so skinny and Wonderwoman in my eyes is curvy and strong.

— Marisa Bedir (@Maribbons) December 4, 2013
Beautiful or not, Gal Gadot is way too skinny and supermodel-y to be a convincing #Wonderwoman.

— Urosh Teodorovich (@king_tdm) December 5, 2013
Oh man @GalGadot is far too skinny to play Wonder Woman. I can't believe someone so skinny...oh wait pic.twitter.com/VFbFENdjQt

— Eric Janvier (@ClassicJanvier) December 4, 2013
So do you think she needs to pull a Christian Bale and had some meat on her bones, or is should there be less emphasis on weight and more on strength?
We wouldn't want to take her in a fight!
Tweet us your thoughts on the casting
@handbagcom
OLIVIA COLMAN: TOO FAT FOR HOLLYWOOD?
LUCY WATSON DEFENDS BULLIED AMY WILLERTON
MORE ABOUT LIFE AND WEIGHT