Right - you at the back poking fun at
Channing Tatum
, cut it out this second, or you'll stay after class.
People have been mocking the
Magic Mike
star for looking like he has put on a few pounds of late.
And he recently appeared on the
Ellen DeGeneres
show and claimed we, the general drooling public, wouldn't want to see him take his top off.
Not sure about that Chan, but whatever you say.
He told Ellen that he is what he and his wife call, "fappy - that's fat and happy".
Also, guys, Tatum has feelings too.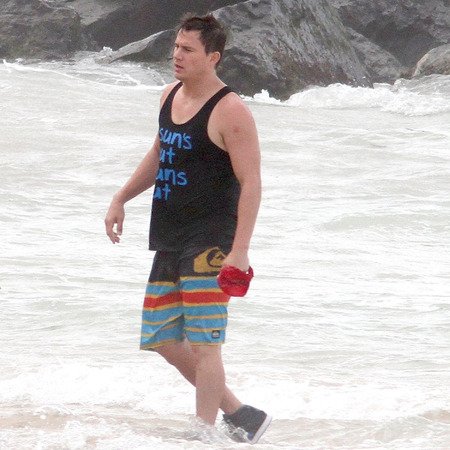 The
new dad
has confessed before he love a spot of junk food and works hard to keep in shape because he's a 'fat kid on the inside.'
"I love food so much, and I fluctuate about 25 to 30 pounds between movies," he told
Cosmo.
"I feel like I have to do a chess movie that requires very little movement at some point, just so I can eat pizza and play chess on the beach all day. And then
eat more pizza and cheese-burgers
and drink beer."
We'd pay good money to see that movie.
JENNA DEWAN-TATUM OPENS UP ABOUT MOTHERHOOD
GWEN STEFANI FAT SHAMES HERSELF. STARTS TWITTER ROW.
MORE CELEBRITY DIET NEWS