It was the most searched for diet of 2013, but is the
Paleo diet
(also known as the 'Caveman diet') really the best way to
lose weigh
t in 2014? We've investigated...
WHAT IS THE PALEO DIET?
The Paleolithic diet is designed to mimic the natural eating habits of our hunter-gatherer caveman ancestors. It's a stripped back plan that focuses on meat,
seafood
, nuts, seeds, eggs, fruit and veggies and condemns processed
junk food
, dairy and grains.
The idea is that these food groups suit our basic genetic make-up and provide us with the essential biological building blocks for a healthy body. According to Chris Kresser, author of
Your Personal Paleo Diet
, humans were never meant to eat
sugar
, refined flour and industrial oils so our digestive system struggles to cope.
WHAT ARE THE BENEFITS OF GOING PALEO?
Some evidence suggests the caveman diet can help with autoimmune disease and boost
energy levels
. Other experts claim it's the best option for anyone who is gluten free or
lactose intolerant.
ARE PALEO DIET RECIPES EASY?
There are loads of
blogs and recipe collections
online for Paleo-friendly recipes, but you'll definitely notice the lack of dairy and grains. Typical meals include
roast chicken salad
with lemon dressing, spinach omelette,
grilled fish
with roasted vegetables, parsnip and sweet potato mash and pumpkin
chilli con carne
.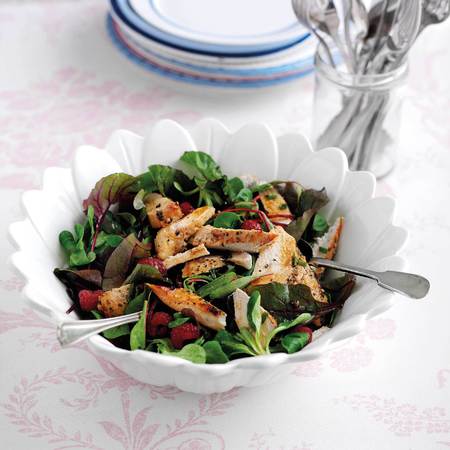 IS THE PALEO DIET DANGEROUS?
Critics of the diet claim that eating like our caveman ancestors is pointless. Technically, we're nothing like the humans who lived two million years ago and our guts have evolved to digest newer foods, like grains, dairy and junk food.
Cavemen were lucky to live to 40-years-old, which is why anthropologists and archaeologists have spoken out against the principles of the
diet
.
Plus, evolution has changed the
fruits and vegetables
that we eat, so experts claim that a Paleolithic diet can't actually exist. Cavemen ate bugs, lizards, rats, mice and squirrels, so picking up a beef steak from
Tesco
doesn't really compare.
THE HANDBAG HQ PALEO DIET VERDICT
The Paleo diet focuses on nutritious
whole foods
and criticises refined sugary snacks- something that will help anyone who's trying to shed pounds. It's also a great option for anyone with
food intolerances
to wheat, gluten and lactose.
Expert Nutritionist Fiona Hunter told us that although this
healthy fats
, so you'd need to stock up on
avocados, nuts and oily fish
. Give it a try, but don't take the Paleolithic aspect too seriously.
Check out Fiona's analysis of all the biggest diet trends in the gallery below...
Will you be giving the
Paleo diet
a try? Tweet us
@handbagcom
.
CAN THE VIRGIN DIET HELP YOU LOSE 7LBS IN 7 DAYS?
GLUTEN AND GRAIN-FREE DESSERT RECIPES
MORE DIET AND FITNESS NEWS