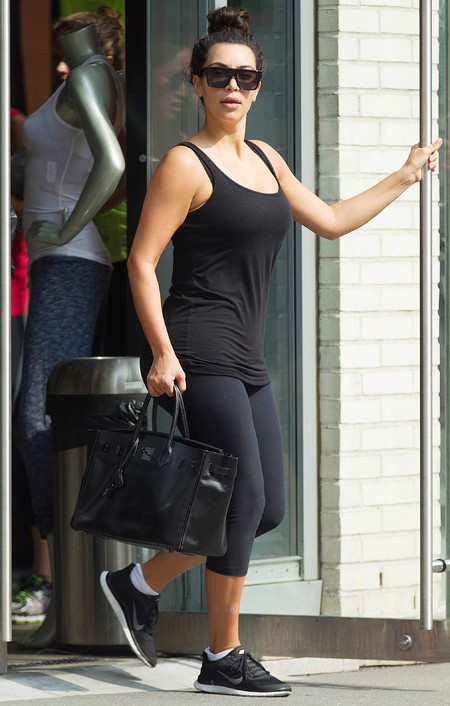 Carrying
sweaty workout kit
in an old gym bag may be the done thing for us peasants, but that's not how the Kardashians roll.
While
Khloe Kardashian
treats the treadmill as her own personal runway with
her display of Celine handbags
,
Kim Kardashian
likes to keep things
classic with Hermès
.
The new
Mrs Kanye West
hit the gym in New York with her favourite black
Hermès Birkin bag
(£5,900,
Covetique
).
Never one to miss a trend, she also matched it to
her workout gear
, a more modest black vest, leggings and Nike trainers combo.
Celebs and their workout gear
Would you swap your gym bag for a designer handbag? Tweet us
@handbagcom
KHLOE KARDASHIAN WORKS OUT IN STYLE
CAN GOOGLE FIT HELP YOU STAY IN SHAPE?
MORE HEALTH & FITNESS