Innocent Ice Pops
, a company started by a Manhattan-based entrepreneur, are sweeping
the cool kids of NYC
by storm with a variety of vegetable-based ice lollies.
We all need our
7 a day
and with green juice sold pretty much everywhere you look, it's easy
to reach your daily allowance or even exceed it
.
But move over green juice, because now it couldn't be healthier
to stay cool
, sans your
ordinary sugary lollies
.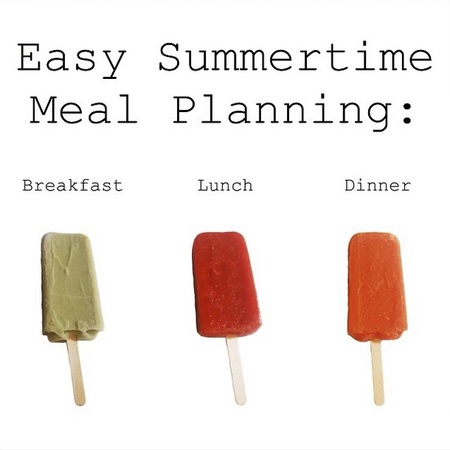 The
veggie flavoured pops
are real concoctions, with fun names like Sweet Beets, Tropicarrot, and Green Juice.
Kale Daddy, for example, consists of kale, spinach, ginger, apple, lemon, and pineapple...now that's quite a mixture to gulp down, but the gluttons for punishment that we are, we'd
give it a go
.
With
temperatures soaring
, and with
a ton of health benefits
, these could be the
ultimate in detoxing on-the-go
and a way of cooling down too. Plus they're only 40 calories. Score.
Not available in the UK just yet, we're planning to bide our time
by attempting to make our own
icy treat.
Would you swap your Calippo for a veggie ice pop? Tweet us
@handbagcom
CAN THIS JUICE CURE HAYFEVER?
BROCCOLI IS YOUR NEW GREEN JUICE SUPERFOOD
MORE HEALTH NEWS
LOTS MORE ON HANDBAG.COM