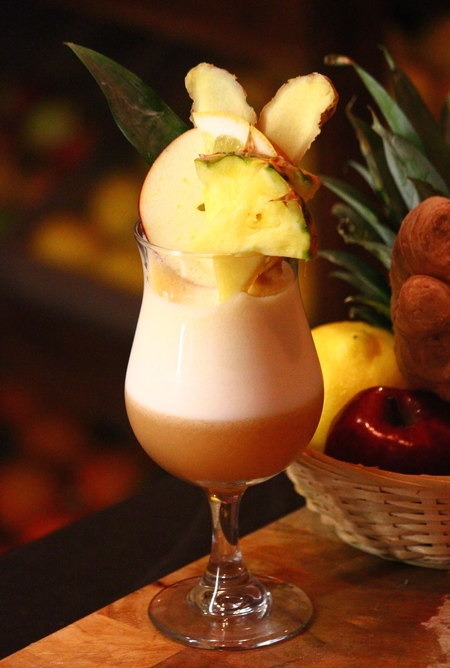 This
juice is for all of you out there
suffering from the
dreaded effects of hayfever
.
Combat the symptoms
without using all those meds with
this yummy juice
which is easy to make and healthy to boot.
The juice company, The
Juice People
's nutritionist recommends this juice highly as
a natural and healthy remedy
to aid the sneezes, itches and blood shot eyes.
Cue a big sigh of relief.
INGREDIENTS
1 thumb size piece of ginger
1/2 unwaxed lemon with the zest/skin
4cm wedge of pineapple
1 apple
METHOD
Take one lemon and slice in half, don't forget to wash the lemon thoroughly before placing it in the blender.

Once all the lemon is fully squeezed, add one tumb size piece of ginger to the mix and one whole red apple, blending both fruits again in with the lemon.

Finally, add three chunks of sliced pineapple and blend again, ensuring all the fruits are blended smoothly together.

Mix the juice with a stirrer and add sliced pineapple and apple to the rim of your glass for décor.
Recipe is courtesy of The Juice People.
MORE STRAWBERRY AND CREAM RECIPES
SALT COD FRITTERS WITH PIRI-PIRI DIPPING SAUCE RECIPE
MORE RECIPES