Health greens are nothing new, and yet,
Elle Macpherson
's Super Elixir is a game changer.
What does The Elle Macpherson Super Elixir do?
A combination of 45 key ingredients, The Super Elixir powder works to assist wellness and vitality in the body.
So what does that actually mean for real life?
In terms of day to day, we saw and felt a difference in our skin - you know when you put your make up on and no amount of
illuminating base
or foundation can lift you? Well, Elle can fix this.
The biggest change we felt was with energy levels. We felt much
more well rested
having slept the exact same amount as normal.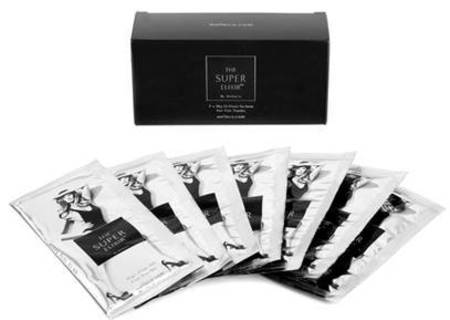 Why we love it
Anything that makes us feel more beautiful and makes getting up in the morning more pleasant is an instant winner for us.
Add to that a final killer feature - it doesn't taste awful!
More than that, it actually tastes nice. Just with water, not even added to a
juice or smoothie
, this stuff goes down a treat.
Where to buy it
Currently sold out in
Selfridges, the retail giants
will be restocking soon.
Meanwhile you can buy it online at
welleco.com
Only snag with the wonder product? The price.
The travel sachets - perfect handbag size - cost £19 for 7 sachets of 10g (a week's supply)
Celebs who love healthy green juice
KHLOE KARDASHIAN'S DETOX DRINK IS REALLY SIMPLE
BROCCOLI IS YOUR NEW GREEN JUICE SUPERFOOD
MORE #HANDBAGHERO