What does the Sony W273 MP3 player walkman do?
This Walkman is a far cry from the cassette tape player we used to proudly lug around in
our blazer pockets at school.
This has no cables, other than the two that connect to each in ear headphone, and is simply a lightweight MP3 player right in your headphones.
It stays in place while
running
and is entirely waterproof so you can even
swim
in them.
Why do we love it?
With 4GB of memory it will store far more music than you will use in a single
gym trip
, and has 8hours of play back.
Not only that it will charge for 1hour of playback in just 3 minutes!
The set us is easy and you won't have any trouble trying to put
iTunes songs
on to it.
It also has an added elastic band that ensures it fits anyone's head.
It's in-ear headphones are very secure, so there's not slipping from
movement or sweat
, and you get right in the music zone instantly.
Where to buy it
Available in various colours, £59 for 4GB or £79 for 8GB,
sony.co.uk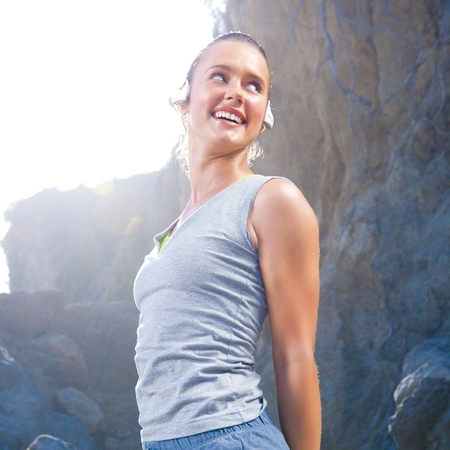 #HANDBAGHERO AVENE THERMAL SPRING WATER SPRAY
MAKE LIKE MILLIE MACK WITH THIS PULL UP WORKOUT
MORE GYM REVIEWS AND MUST HAVES