The number of
celebrity fans of yoga
and
pilates
just proves how effective it is as a fitness class.
With
muscle strengthening
across your whole body and
posture improvement
, it's almost strange we don't all do it.
If you've been put off by position names, inflexibility or the struggle to breathe
right
, NOVA at Virgin Active is definitely worth a try.
What NOVA involves
NOVA combines parts of creators Jayne Nicholls' dynamic yoga ideas with Pilates specialist Rachel Holmes' similar 20 plus years in the industry.
The pair have created a class with seamlessly combined yoga and pilates set to unusually upbeat music.
So, it's not about to be Dance Anthems 2001 but there are some sing-a-long tracks and not a trace of a wind chime.
The class works on flexibility,
strength and cardio
through a combination of fluid and fun movements.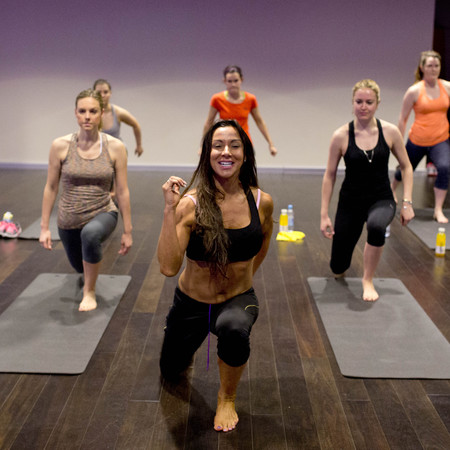 Give it a try if:
You've always wanted to try yoga or pliates but been put off by the idea of meditating and breathing in silence. This is laid back, fun and challenging.
Give it a miss if:
You either
love
the classics too much to stray, or can't work out without serious base and something to pound - either
the ground
or
a punch bag.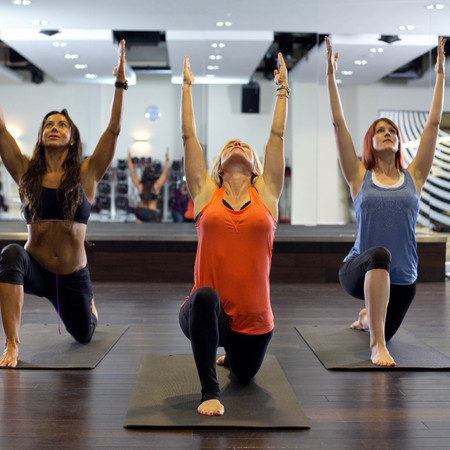 What to wear:
You can wear your usual
gym attire
, depending on preference. Shoes aren't required and a mat is provided but a towel is a must.
Cost:
From £40 per month for Virgin Active Gym membership. View full
details about membership.
Location:
NOVA is available exclusively at selected Virgin Active Health Clubs from 19th May.
Celebrities doing yoga
FITNESS CLASS ON TRIAL: BEAT CARDIO WORKOUT
WE'VE TESTED THE BEST RUNNING TRAINERS AROUND
MORE GYM AND DIET REVIEWS