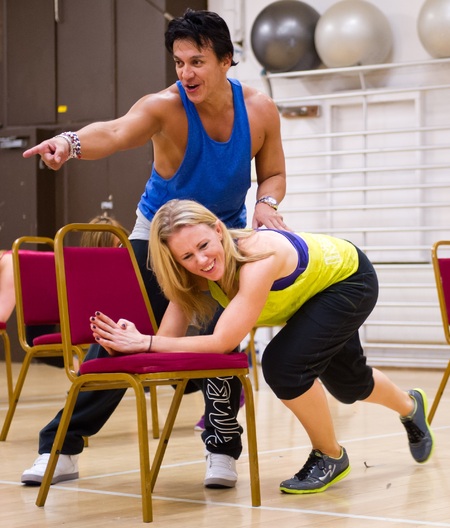 Sometimes you don't need fancy gym equipment and free weights to give your body an all-over workout.
The latest class from
Zumba Fitness
uses nothing more than a chair and your own body weight to tone muscles, strengthen your core and burn fat.
With 14 million weekly practitioners in over 150 countries, it's safe to say that Zumba is a fitness phenomenon.
The reason for it's success is usually put down to the pounding Latin music, catchy dance moves and simple routines, but the
real
reason why women love it is because it makes you sweat!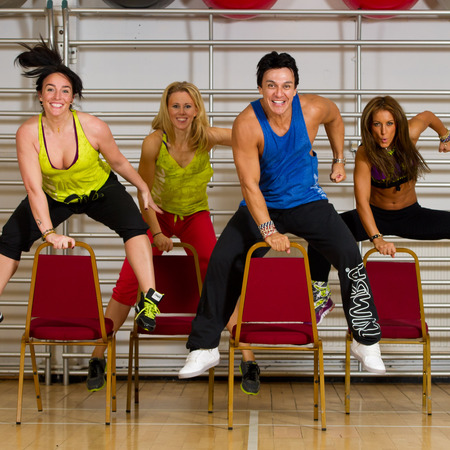 So how does Zumba Sentao actually work? Well, class goers will have to counteract their own body weight during chair squats, push-ups and lunges, which puts strain on muscles, while dancing along to heart-rate raising music.
Added to this are balance and stability exercises to engage the core muscles, which means you're on your way to a better stomach.
Working out with a chair is also a bit of a novelty, so your brain will be temporarily distracted from the burning in your thigh muscles!
Zumba representatives claim you can burn 1,000 calories per hour if you're really going for it, so why not give it a go?
To find your nearest class,
click here
.
Will you be giving it a go?
Leave a comment below to
be in with a chance of winning a £100 goodie bag
BEGINNER'S GUIDE TO CIRCUIT TRAINING: PART 1
HELENA CHRISTENSEN ON YOGA AND FITNESS
CRUNCH YOUR WAY TO ABS LIKE LAUREN CONRAD