Marilyn Monroe
apparently did it,
Kelly Brook does it
,
Beyonce
does it,
Miranda Kerr
and the
Victoria's Secret Angels
too. So is it time more of us embraced strength training?
The NHS certainly thinks so
, as do women the world over including
Sally Moss
, competitive olympic weightifter, powerlifter, and founder of
Ladies Who Lift
.
What is Ladies Who Lift?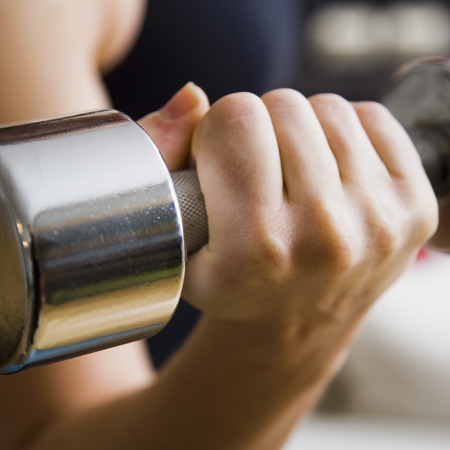 You learn the basics of what strength training involves - key lifts, proper technique, how to progress and how to avoid getting injured - while surrounded by women who all want the same thing as you. To be able strength train in the gym with confidence.
Starting with the sacred squat in week one, Sally takes you through the main lifts you need to build a strong, toned and healthy body, including the deadlift, bench press and pull up, while covering variations of each exercise too.
You don't need to be strong already. You don't need to know your way around the equipment. The course covers absolutely everything, from basics like how to put the bar and weight plates together, to the very degree you should angle your bum and body when lifting.
All you need to bring is a desire to try something new, an interest in building in your strength, and a bottle of water to see you through!
Give it a try if:
If you want to build strength, tone your muscles, improve your posture, boost your confidence and make it easier for yourself to try new things, then Ladies Who Lift is for you.
Give it a miss if:
You don't have to be a gym bunny, but you do have to be okay with spending time around sweaty people who might let out a groan or two. The odd callous on your hands is also a risk, as is chaffing your skin with the bar.
What to wear:
Normal gym attire. Sally recommends long leggings or trousers to protect the skin on your shins, and a t-shirt rather than a vest to cover your shoulders. Trainers are fine but flat soled shoes like Converse are better.
How much does Ladies Who Lift cost?
The Ladies Who Lift 4-week beginners programme costs £267, running Sundays 11am - 1pm. There's also a weekend intensive version of the course running on the 15th and 16th of February in London. For more info, contact Sally via strengthambassadors.com.

Location:
All of Sally's courses currently take place at Ultimate Performance City, 44-48 Paul Street, London EC2A 4LB

Fancy giving strength training a try? Already a lover of lifting? Tweet us @handbagcom

FITNESS CLASS ON TRIAL: KICKBOXING

FITNESS CLASS ON TRIAL: SPEEDFLEX

MORE DIET & FITNESS NEWS