If you're trying to
lose weight
to
get bikini ready
, or just want to get seriously fit GRIT will push you to your limits and closer to your goals.
If you're not afraid of sweating, looking quite gross, and are fully accepting of the old adage 'no pain no gain' then GRIT is for you.
What GRIT involves
GRIT is an
intensive workout
designed to push you to the point at which you desperately want to stop, and then making you go further.
Yeah, as we said, this is not for the faint hearted.
The workout consists of a combination of dynamic high intensity exercises, all on the floor as a group.
With some combos lasting as long as two minutes at your peak level, you will find it difficult. However, short rests and extreme encouragement from the instructor keep you going.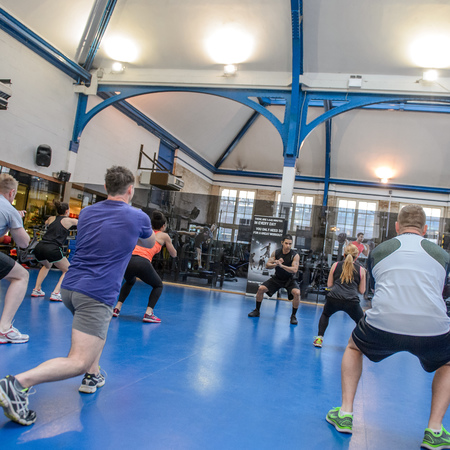 Give it a try if:
You really want to get fit and are not afraid of hard work. Equally, if you need someone spurring you on at all times - this guy had a microphone headset.
Give it a miss if:
Microphone headsets fill you with cringe and fear in equal measure. Also, if you're not fit enough to begin with, the process may be so difficult that it becomes disheartening.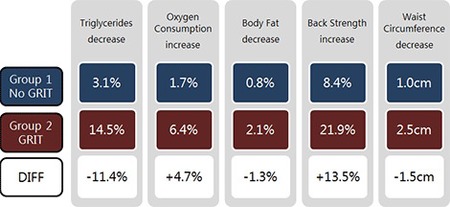 What to wear:
You can wear your usual
gym attire
, depending on preference. I wore shorts with a lose fitting vest but some wore yoga pants and tight vests with trainers
Cost:
From £11 per class or £54 per month depending on membership type.
See full list.
Location:
Jubillee Hall, 30 The Piazza, Covent Garden, London WC2E 8BE
The GRIT Championships will be taking place at the LES MILLS GFX event, a fitness festival. The next event will be held at Alexandra Palace on June 14th, with Belfast and Liverpool later in the year. To book your space visit
http://w3.lesmills.com/uk/en
FITNESS CLASS ON TRIAL: BEAT CARDIO WORKOUT
WE'VE TESTED THE BEST RUNNING TRAINERS AROUND
MORE GYM AND DIET REVIEWS