It's common fact among
gym bunnies
that once you've lost the weight,
you need protein to build muscle.
So, if you want to get that
dream bikini bod
, it may be time to give your protein intake a boost.
Of course, you could take after Mr 'shred it!' and eat the hard boiled eggs you brought in your bag, or you could just try one of these protein drinks.
best shake powder: Protein World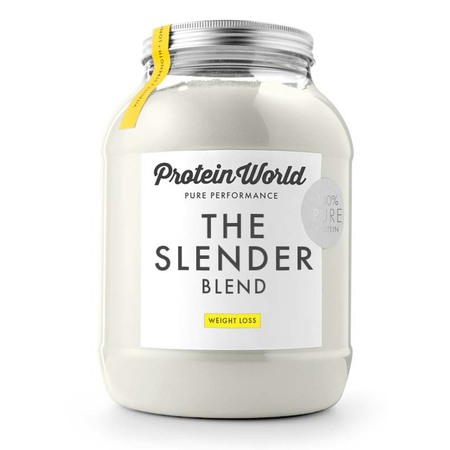 If you want to really go for it and make your own shakes Protein World's Slender Blend is a good place to start.
With 146 calories and 28.7g of protein in each 40g serving you're getting a serious boost. Also - the place to watch out - there is only 2.4g of
sugar
all of which is naturally occurring.
The vanilla flavour isn't exactly natural tasting, however compared with a lot of others it's really good, especially when you add fruit or juice or milk.
Best Milkshake: For Goodness Shakes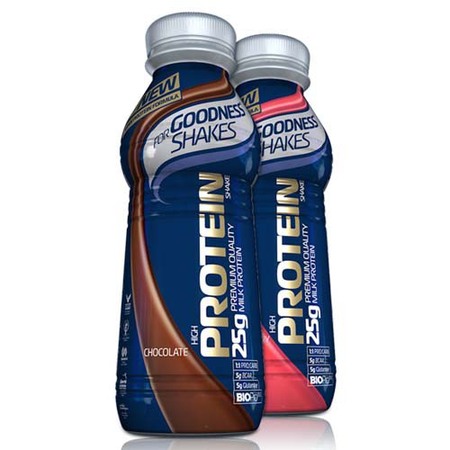 These are probably the best tasting of the lot, however they do have quite
high sugar content
- 23.7g.
That said, in 500ml you get 25g of whey and casein protein and they taste like proper milkshakes.
Best dairy drink: Upbeat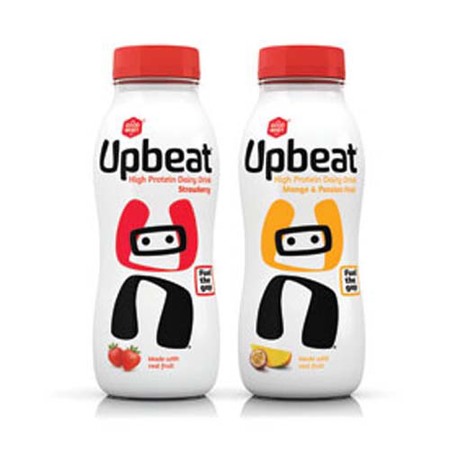 If you like those fruity yogurt-style drinks, Upbeat is the one for you. With half the added sugar of fruit juices and 20g of protein this is a quick 150 calorie hit.
Most of the 11g of sugar content comes from the fruit puree, although be aware some is in the form of sweetners.
Best Ice cream: Wheyhey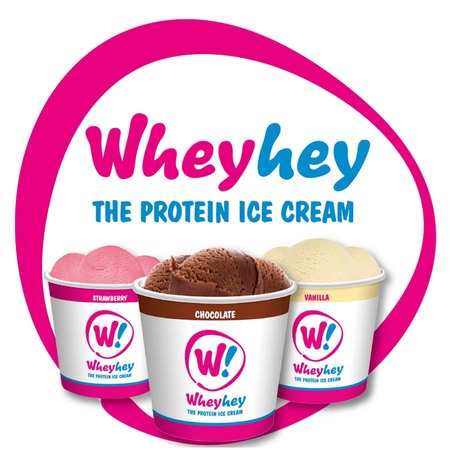 OK, so not strictly a drink, this all natural
whey protein
ice cream makes the perfect addition to a homemade shake.
With no sugar, only 4.5g of fat, and 118 calories per 100ml, it's a pretty easy way to get 15g of protein.
Best Natural alternative: Almond Milk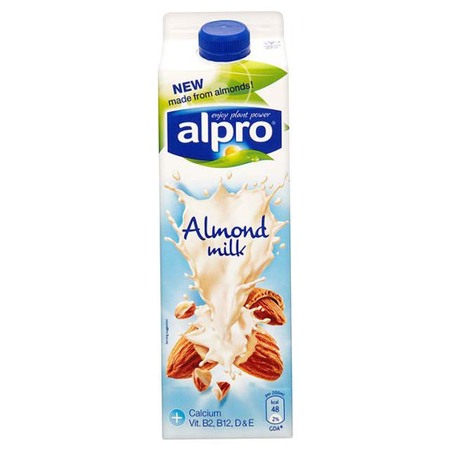 Almond milk is a great natural source of protein and in 200ml contains just 48 calories!
The original Alpro Almond milk does come sweetened, with 6g of sugar but next to no fat.
Combine it with peanut butter and banana
for an instant workout favourite.
The best celeb bikini bodies
Tried any awesome ones we've missed? Tweet us
@handbagcom
WE'VE TESTED THE BEST RUNNING TRAINERS AROUND
CAN WHEY PROTEIN HELP WOMEN LOSE WEIGHT?
MORE GYM REVIEWS AND ADVICE