We spoke to Molli Edwards, the manager of
Cancer Research
in Wimbledon village and got the scoop on the dos and don't of charity shop
shopping
.
How to know when you're getting a good deal, when to ask for a discount and when to take it or leave it as it is.
So here is our fail safe guide to getting the most out of any charity shop you visit.
How often should you check for new stock?
The delivery day for charity shops will vary from location to location but every shop is expected to put new clothes out every single day.
Items are also expected to be taken off the shop floor within two weeks things stay fresh, "so if you're leaving something to fate, don't leave it too long," Molli says.
What items should you avoid?
The item to be most wary of is
shoes
.
It is not instantly clear how old they are and you could find yourself wearing them twice before they fall apart - "someone else may have worn them for two years before you even put them on."
How do you know designer clothes are genuine?
There are a number of
ways to spot a fake handbag
but it is illegal for a charity shop to sell any counterfeit goods so you can trust that they will have done their research before pricing.
If it is an obvious fake it will be labelled as 'leather bag' rather than '
Mulberry handbag
'.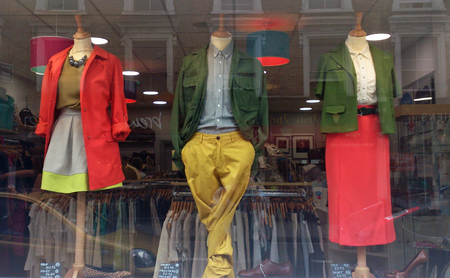 What is a 'good' price?
Charity shops work on a rule of marking items at a third of their original price. Hence if you are buying an upmarket name like
Radley
the price will still reflect that.
This is done within reason of course. Molli explains, "if something was a grand we're still not going to try and sell it for £300, no one will buy it."
When are you allowed to haggle?
If you notice a fault on an item it is worth mentioning to the shop assistant, however if this has been seen the tag with say, 'as seen' or 'A/S' which means it has been priced accordingly.
In general,
haggling
is a no-no. The people working are trying to
raise money for charity
and aren't going to reduce prices just because you want them too.
Should you ask about items in the stock room?
YES! Always ask. Molli told us, "people can be as vague or as specific as they want, managers should have a good idea of their stock and will try and help however they can.
We had someone come in and ask for something specific and we'd just got it in so it wasn't on the shop floor yet."
What's the secret to finding something amazing?
Dedicate some time. Staff are told to keep the rails very full so the best things are often hard to find.
Visit the Cancer Research in Wimbledon Village for upmarket high street gems like Whistles, Hobbs and Reiss.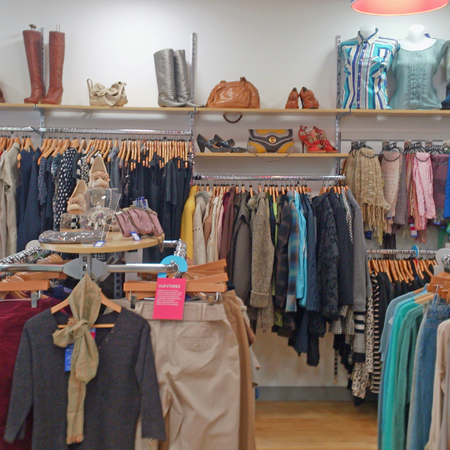 WHICH SHOPPING TRIBE DO YOU BELONG TO?
CASH ER: 10 LIES YOU'RE TELLING YOURSELF ABOUT MONEY
MORE SHOPPING TIPS AND ADVICE