Bum bags are back
. This may be hard for many of you to get on board with but if
Rihanna's wearing a Chanel one at PFW
and
Kylie Jenner was rocking one at Coachella
we feel like we can't ignore this anymore.
With
90s fashion back
in almost every other way, it's no real surprise that these waist slung bags are also having a revival.
So can you wear them if you are not
at a festival
,
a giant hipster
, or your dad on holiday?
How to wear a bumbag in real life


Keep the rest of your outfit simple - don't try and make several fashion statements at once, you will look immediately try hard.


If you want to avoid looking like you got lost trying to find your tent, we'd suggest avoiding any serious prints. Aztecs included.


Don't try to conceal the bum bag - then you really will look like your dad hiding your passports from rogues.


If you're worried about that tourist look, try keeping it slung to one side of your hip.


Also avoid having it around your actual waist.


As with all bags, the better the fabic the nicer it will look. A proper leather one will alway look the best.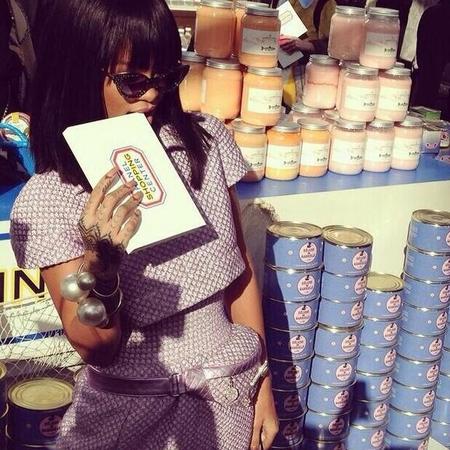 We'll admit this certainly isn't a look for everyone, and we're not sure it's going to be sticking around for years to come, but hey,
at a festival
who's going to be laughing when they have their
suncream
right there on their belt?
They never said we'd like
socks and sandals...look at us now.
Will you be trying out the look? Take a pic and tweet us
@handbagcom
Our bum bag trial came courtesy of New Look, get them for £9.99 at newlook.com
WHAT THE AVERAGE MAN THINKS OF BUM BAGS
TIME TO EMBRACE THE FESTIVAL BUM BAG
MORE FASHION HOW TOS AND ADVICE