Jeans have been casually creeping up our waistline for months so we've been testing different styles for different occasions. Here's how to wear them and why you have to say yes to high waisted jeans.
With
90s crop tops everywhere
these jeans are a god send, but don't worry, if you're not keen on
working out the abs
, they still look awesome with the midriff well and truly covered up.
High waisted jeans at the office
If you work in the kind of laid back office where you can don a pair of denims then a high waisted pair are the best option. One fundamental reason being that you never have to worry about flashing you knickers or god forbid a muffin top.
Keep it from looking like a party outfit with covered arms and flat shoes. Try out this look with Topshop's Leigh jeans, £38
topshop.co.uk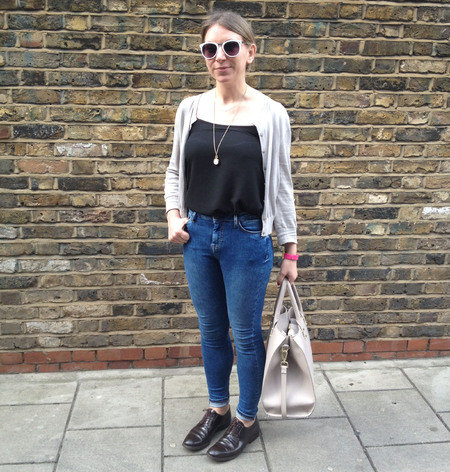 High waisted jeans on a night out
If you're feeling up to it, a night out's the perfect time to go super tight and super stretchy. Team it with a simple black top and statement necklace for instant glam.
Try out this look with Topshop's Joni jeans, £36
topshop.co.uk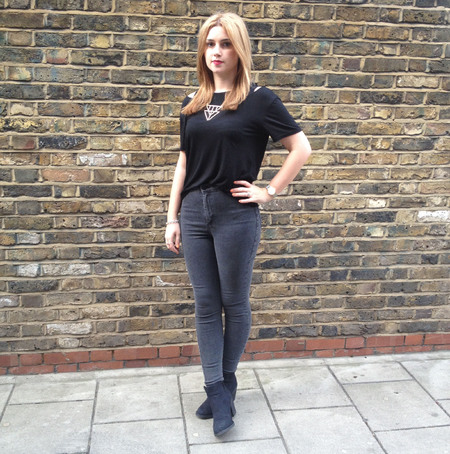 High waisted jeans at the weekend
Not all high waisted jeans have to be up above your belly button, some that sit somewhere in between are still a winner. If you're game for a crop top, it's best to keep it for the weekend.
Opt for the full
90s look
with vintage style shapes and a scruffy tee.
Try out this look with Topshop's Girlfriend jeans, £40
topshop.co.uk
Have we convinced you? Will you try them out? Tweet us
@handbagcom
FASHION TRIAL: HOW TO WEAR UNDERWEAR AS OUTERWEAR
DIY FASHION FIX: NEED TO KNOW JEANS DYING TIPS
MORE FASHION TIPS AND ADVICE