Avoid the mess and calories in your favourite ice cream flavour and gorge on these
designer handbags
instead. It just makes sense.
Strawberry ice cream & Victoria Beckham
We would give up ice cream for life to own this pink
Victoria Beckham mini satchel.
£825,
Net-a-porter.com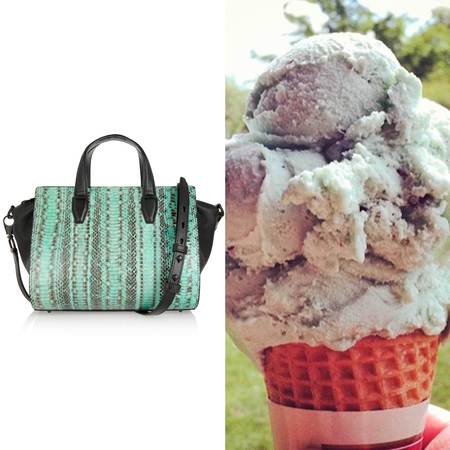 Team mint choc chip knows the score. Alexander Wang's Pelican Mini elaphe bag is clearly a fan.
£880,
Net-a-porter.com
Chocolate swirl & Chloe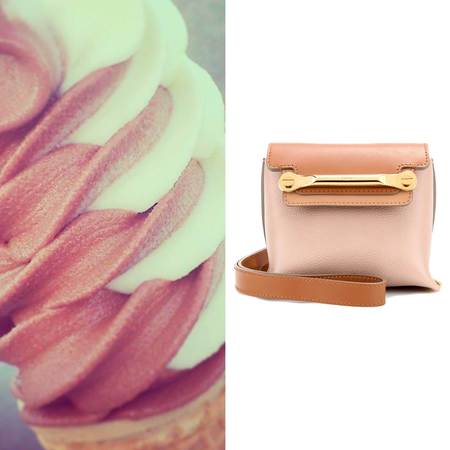 Indulge in a
calorie free treat
with this Chloé mini Clare shoulder bag.
£885,
MyTheresa.com
Vanilla ice cream & Stella McCartney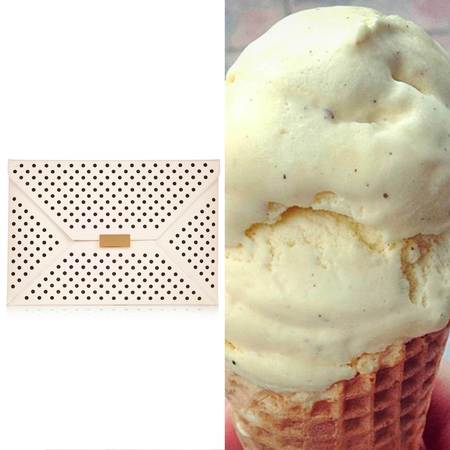 Stella McCartney understands the importance of a good
vanilla ice cream
with plenty of vanilla seeds. Must be what she based this Beckett perforated faux leather clutch on.
£595,
Net-a-porter.com
More ice cream/bag combo suggestions welcome
@handbagcom
WEARING FRUIT WHEN NOT AT CARNIVAL
BEST DESIGNER BAGS FOR RESORT 2015
MORE HANDBAG SHOPPING IDEAS