Coachella festival
is over and for the likes of Vanessa Hudgens, the party is sadly over. Back off home with you Vanessa, off you pop.
But in better news, Coachella has firmly focused our attention to the looming festival season back here in Britain,
namely what to wear.
A stand out celeb trend at Coachella was the
wearing of bum bags
, as seen on the likes of
Kendall Jenner
. The practical piece of kit is not only great for combating
fears over security
- it also keeps your hands free for drinking and flag waving.
But are you ready to embrace the bum bag?
When Rihanna stepped out at the
Chanel fashion week show wearing one
, 62% of you voted in our poll that you hated the fashion item. So will you betraying your fashion morals for
festival practicality?
If you're going to do it, why not go all out with this
Marni
embellished bum bag. We would go bum bag for Marni.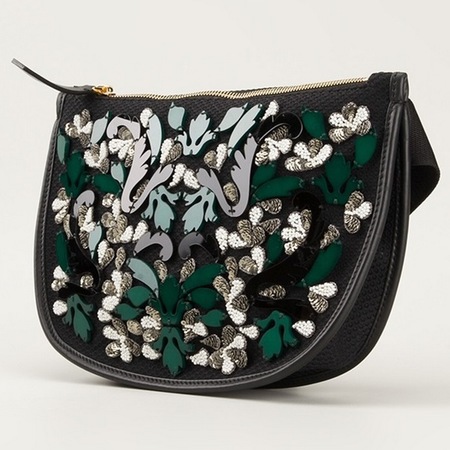 How are we feeling about the trend? Tweet us
@handbagcom
Need more inspiration? Take a look at the
best celebrity festival style...
Celebs at Coachella 2014
THE MUST-HAVE FESTIVAL BEAUTY PRODUCTS
CELEBS DO FESTIVAL FASHION AT COACHELLA 2014
MORE FASHION FEATURES