Designer handbags
may feel like the sign of true fashion luxury, but they've taken a cheap twist with the fast food trend that was taking over designers like
Chanel
, Moschino, Kate Spade and Anya Hindmarch.
When the looks appeared at
New York,
London
,
Milan and Paris fashion week,
you know it's going to catch on.
From takeaway boxes to fast food chains, is this one step to kitsch?
Shopping baskets at Chanel
Karl Largerfeld created the supermarket of dreams at Chanel's Paris Fashion Week this year. There were shopping baskets, quilted trollies and of course,
Rihanna with a bum bag.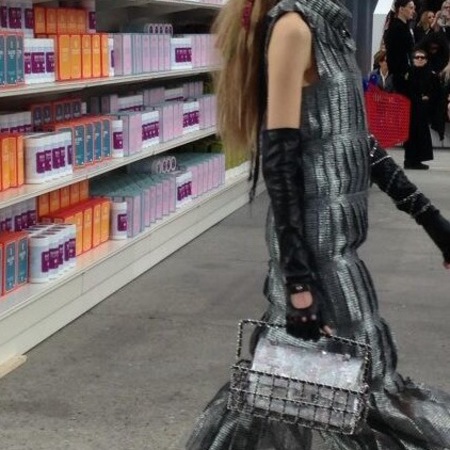 McDonald's at Moschino
When they weren't modelling Spongebob Squarepants t-shirt dresses, the ladies at Moschino were
rocking some McDonald's themed handbags - on trays,
naturally.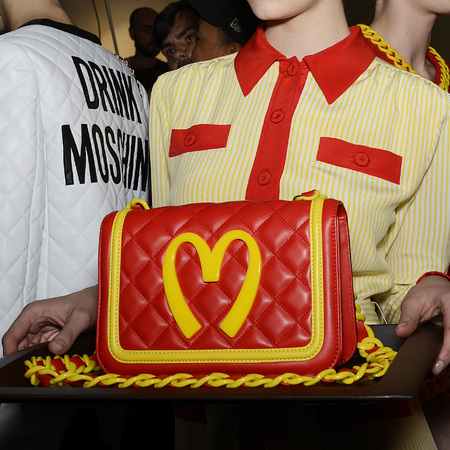 Kellogg's at Anya Hindmarch
You know when you get up in the morning and eat your cereal and just really wish you could pick up the box and carry all your stuff in it? No?
Anya Hindmarch knows that feeling well.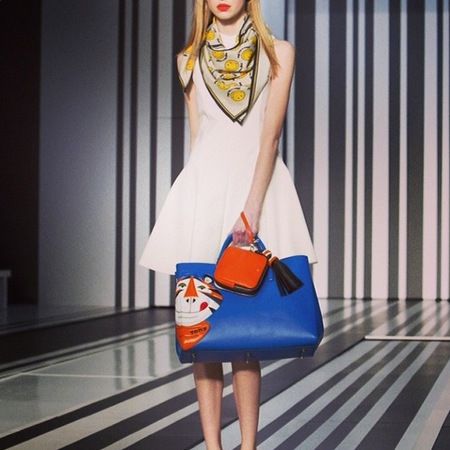 Takeaway boxes at Kate Spade
Kate Spade
was one step away from a Happy Meal box with her leather chinese takeaway boxes.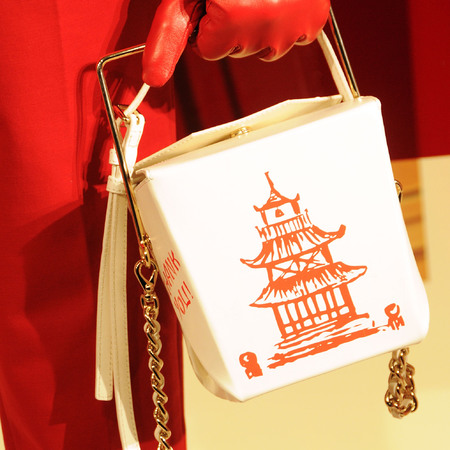 What food takes your fancy? Would a curry theme work? Tweet us you ideas
@handbagcom
GIRL BAGS GO MANLY AT LOUIS VUITTON
CELEB BAG STYLE AT PARIS & MILAN
MORE FASHION AND HANDBAG TRENDS