We love
handbags
and we quite love soft fluffy things; these
Fendi
pom pom bag charms may be the dream.
When we first think of pom poms we immediately think of
Bring It On
and once we've stopped chanting, 'don't hate us 'cos we're beautiful' we think about arts and
crafts
as a youth.
However, people like
Lily Allen
and the rest of
the fashion world
has given these fluffy numbers a bit of a redesign.
Fendi showed it's sense of humour with
it's Monster bag
and these celebrities agree, the matching pom poms are just awesome!
Louise Thompson with a Poppy London pom pom on her Prada
Made In Chelsea
's Louise Thompson has just joined the pompom party. Not only does it look awesome, it also looks just like the one we made ourselves.
Check out how to make one DIY style.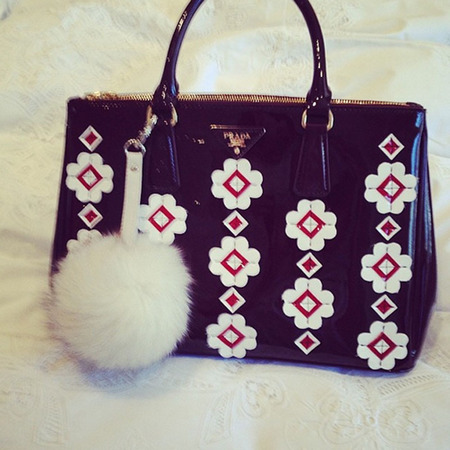 Olivia Palermo with a pom pom on her clutch bag
Olivia Palermo
proves that you don't have to be 'quirky' to pull off a pom pom.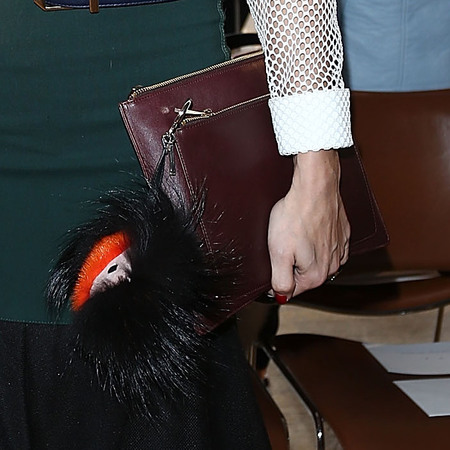 Cara Delevingne with a Fendi bag and matching pom pom
The face of the Fendi handbag campaign
Cara Delevingne
got a head start on the pom pom trend.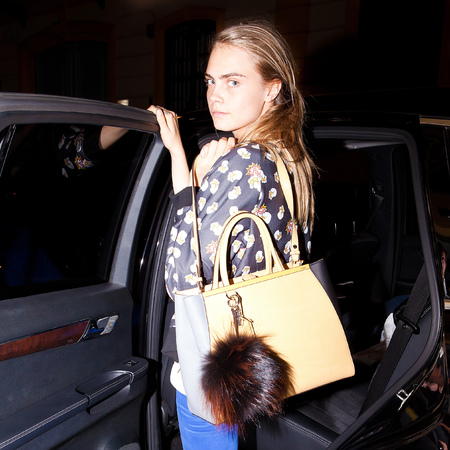 Lily Allen with pom poms on her Chanel
Lily loves the look so much she's got more than one. You can play around with colour and of course the don't
have
to be Fendi.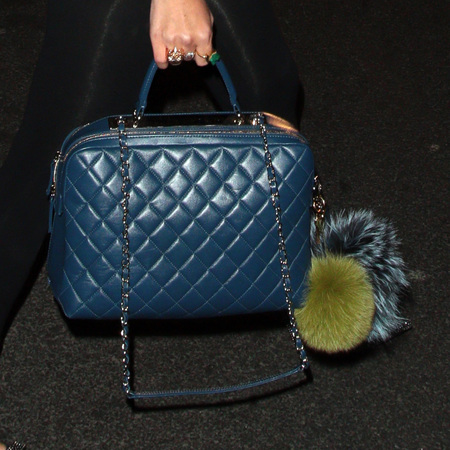 Are you going to try out a handbag pom pom? Tweet us
@handbagcom
DIY FASHION FIX: PALERMO STYLE POM POM
THE QUIRKIEST DESIGNER BAGS THIS SEASON
MORE CELEBRITY SHOPPING INSPIRATION
MORE FROM HANDBAG