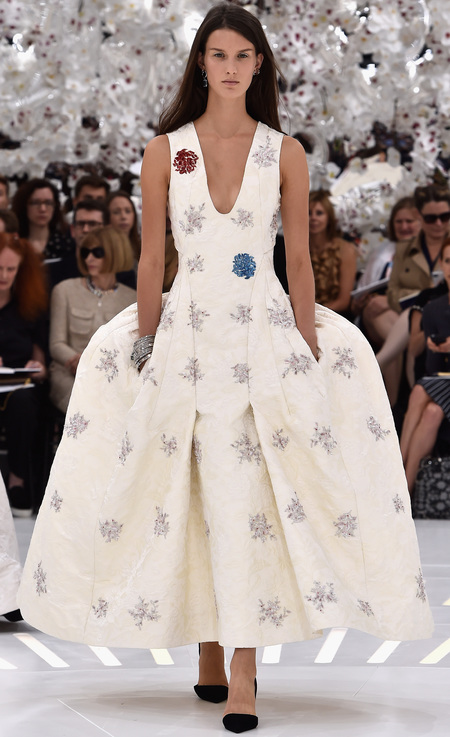 What is Haute Couture Fashion Week?
Fashion Week de regular
is where designers showcase their ready-to-wear collections, which in theory, are destined for the rails of designer boutiques and department stores.
Haute Couture shows
see made to measure, sometimes one-off pieces saunter down the runway, which later clad the backs of
celebrities on the red carpet
, or are ordered by private clients for six figure sums. This is off-the-peg, darling.
Why is Couture Fashion Week a big deal?
The dresses are bigger, designs more intricate and shapes a thing of fantasy. Couture shows are about the designers' skills and vision, rather than
a garment or trend that'll work in real life
. Call it a couturier's bragging match, with frothy frocks the collateral damage.
Are Couture Fashion Week trends important?
Yes and no. A lot of
bridal trends come straight from the couture catwalks
, plus red carpet looks that may well translate into formal wear and high street glamour. Rather than
seasonal trends
, the challenge of Couture Fashion Week is making the traditional art of elaborate dress making feel modern.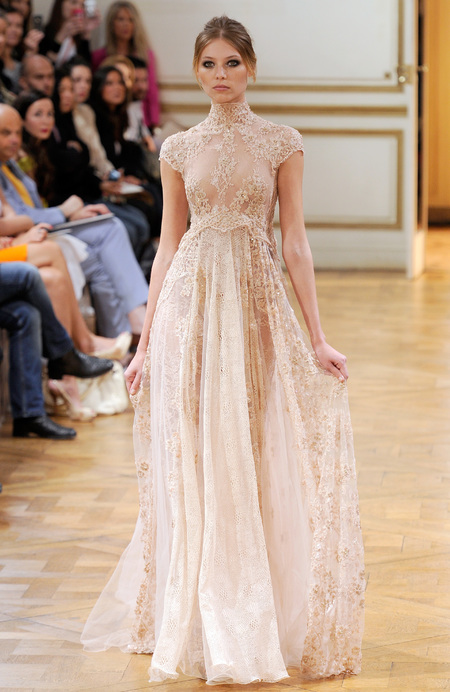 Why don't all designers have a Haute Couture Fashion Week collection?
Simply, not everyone can do couture. A fashion house must legally qualify for Haute Couture status, granted by the French Ministry of Industry and the
Fédération Française de la Couture
, for which there are strict requirements.
Amongst other things, a designer needs to create made-to-measure collections for private clients, offer personal fittings, have a full-time workshop with over 20 members of staff and present two
Haute Couture Fashion Week collections
a year, made up of both day and evening wear.
How much does a Haute Couture dress cost?
The cheapest items will probably start at around £10,000, with detailing, embellishment, rare materials and expensive fabrics all pushing the price skywards. Garments can sell for millions, though with the clientele being so small, fashion houses often lose profit as a result of
putting on such a grand show
.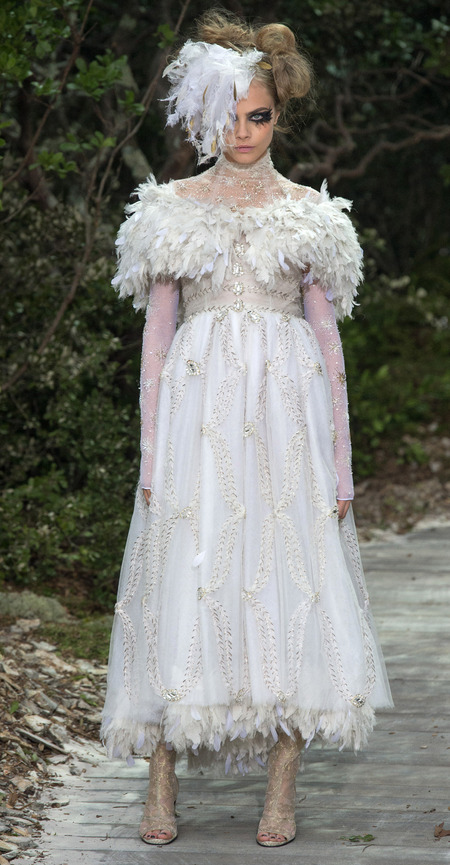 Who is the best Haute Couture Fashion Week designer?
That's a battle played out by the likes of
Chanel
, Dior,
Valentino
,
Versace
,
Elie Saab
, Armani, Zuhair Murad, Jean-Paul Gaultier and Stephane Rolland, every January and July in Paris. We wouldn't like to call it, for fear of
Karl Lagerfeld
.
Why are there no handbags at Couture Fashion Week?
Excellent question. Couture shows focus on couturier skill and the art of dress making, though
who doesn't love a fancy handbag
? More please fashion houses, more!
CHARLIZE THERON & SEAN PENN DO DIOR COUTURE
WHAT IS A CRUISE/RESORT COLLECTION?
MORE FASHION AND SHOPPING NEWS