Unless you've ever become quite intense about researching
the history of the humble handbag
, you'd be forgiven for thinking it was a straight forward one.
But since we love ourselves a project, we decided to delve into
the mystery and intrigue of the luggage world
, to pull out 10 facts you probably didn't know about handbags.
Pub quiz notebooks at the ready, some of these are trivia beauts!
1)
Sigmund Freud considered handbags and purses to a vaginal symbol.
Yes, even the handbag got sexed-up by Freud, who in
Dora: An Analysis of a Case of Hysteria
, concluded that his patient's playing with her handbag during therapy actually meant that the bag was a symbol female of genitalia, and all Dora really wanted to do was masturbate.
2)
The term 'handbag' didn't exist until the development of the railroad revolutionised luggage.
Women became more mobile, sparking leather artisans to start to creating easier to carry hand-held bags.
3)
The first luxury leather handbags, as we know them today, were created in 1841 by London's H. J. Cave
. After a request by industrialist and confectionary kingpin Samuel Parkinson, Cave created travel bags for the entire Parkinson family, designing a sturdy yet small bag for Samuel's wife cut from tough leather. They're now on display in the handbag museum in Amsterdam.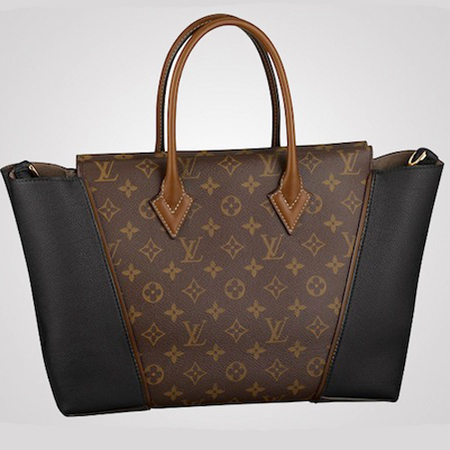 4)
It's long been rumoured that Louis Vuitton burns all its unsold handbags
at the end of the year, to avoid slashing prices in sales that would affect the exclusivity of the brand.
5)
The Bible specifically identifies Judas Iscariot as a 'purse carrier'.
We wonder if Jesus and the gang liked to travel light?
6)
Miuccia Prada introduced the first totally unisex bag
. Designed in 1985, the black nylon knapsack is still somewhat ubiquitous today.
7)
The most expensive bag to be entered into the Guinness Book of World Records
is House of Mouawad's '1001 Nights Diamond Purse', priced at $34.5 million.
8)
Handbags came long before pockets.
Coin purses that you could attached to your girdle were invented long before anyone though to put pockets on trousers and skirts.
9)
Traditionally, bags were entirely a 'man thing'.
Ancient Egyptian hieroglyphs depict males carrying purse shaped pouches around their waist, while ancient African priests were thought to carry beaded bags. Hello embellishment.
10)
Clutch bags were originally called 'pochettes'
, and didn't appear until the early 1900s.
Tweet us your own handbag fact at
@handbagcom
IS YOUR HANDBAG A GERM-RIDDEN HEALTH HAZARD?
HOW TO: GET BAD SMELLS OUT OF YOUR HANDBAG
MORE SHOPPING, FASHION AND HANDBAGS