Robert Pattinson
appears to have bagged himself a right catch in Riley Keough.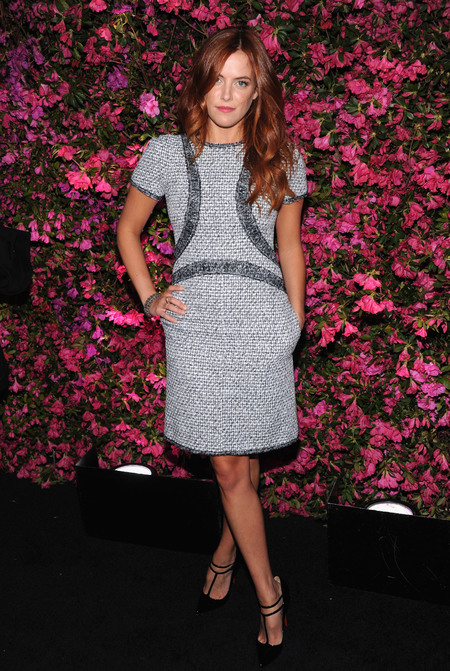 Kristen Stewart's ex and Dior's newest hottie is rumoured to be dating fellow Hollywood star Riley after the pair were snapped driving around LA together last week.
Not such a 'mystery girl' after all, Riley is also the granddaughter of Elvis Presley and after much investigation into her wardrobe, she's a fully fledged fashion pro to boot.
When she's not switching up her hair colour faster than Rihanna, you'll find her hitting the red carpet in sheer lace, having her way with Dolce & Gabbana prints or looking effortlessly cool with the festival fashion elite.
Like what you're reading? Prepare to discover your new style icon with Riley's best looks below…
IS PIXIE GELDOF A 'KATE MOSS-IN-WAITING'?
KELLY BROOK FLAUNTS SUMMER FLORALS FOR TAKING STOCK FILMING
WIMBLEDON: KATHERINE JENKINS SUITS UP IN THE ROYAL BOX