Counterfeit handbags are on the rise thanks
online shopping
and discount sites.
But if you were landed with a fake
Chanel bag
, would you even know?
It can be tricky to tell the difference sometimes, especially if you're new to the
designer bag
owner's circle. But fear not! This awesome guide by
thevivant.com
, will help you sort the duds from the real deals before you can say Karl Lagerfeld...
How to spot a fake Chanel handbag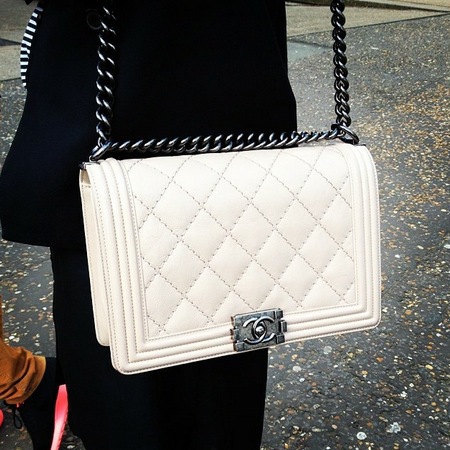 INTERLOCKING C LOGO
Make sure it has the
interlocking C logo
. Many knockoffs have interlocking O's which are snipped after production to look similar to a C.
THE QUILTING
The quilting
should be symmetric
, so make sure you study it.
AUTHENTICITY CARD
Chanel
authenticity cards
are often copied, so they can't always be used as a guarantee of the bags' authenticity.
TAGS AND WRAPPING
Chanel does not attach any tags or wrapping, so if a bag comes with
a tag attached
then it's safe to assume you've got a fake on your hands.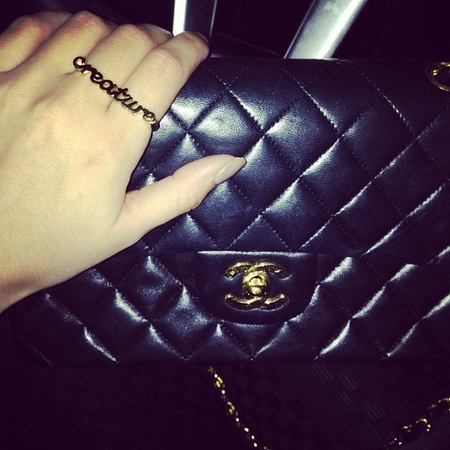 MADE IN FRANCE
The bag should be stamped with CHANEL on the inside as well as having
'Made in France'
directly underneath it or to the side.
THE DUST BAG
Newer Chanel bags will come in a black dust bag with 'Chanel' written in black, while
vintage Chanel bags
will come in a white felt bag with a black logo.
Reckon you could spot a fake Chanel now? Tweet us
@handbagcom
THE BEST CHANEL IT BAGS...
SHOULD PEOPLE WHO BUY FAKE HANDBAGS BE ARRESTED?
target="blank"THE BEST DESIGNER BAGS TO INVEST IN THIS SEASON
MORE HANDBAG NEWS