The designer pair may be well know for their diva style and drama. But this time they've got us worried. Really very worried.
An Italian court has uphold a conviction of
Domenico Dolce and Stefano Gabbana
for tax evasion on over €1bn (£820m), but has reduced their jail sentence to 18 months. The pair have vowed to keep fighting the charges, still denying any wrong doing.
Commenting on news that the pair are facing further legal proceedings over
tax evasion claims
, Domenico Dolce has said that if they have to pay their €10m fine, they'll simply close down.
A half way house between the creative flamboyance of
John Galliano
and the overt sexuality of
Atelier Versace,
Dolce & Gabbana
has been the bringer of uncompromised femininity and sassy chic for the past 28 years. Nobody does it better.
But when the designer duo need to pull in the purse strings, they don't mess about. Remember when they closed down the D&G diffusion line in 2011? That was no joke. Nor is the current state of
Dolce & Gabbana
boutiques being voluntarily 'closed for indignation.'
"If we deserved the sentence, there would be nothing to say," Stefano Gabbana said in August. "But we do not deserve it.
"We are not going to give in to being crucified like thieves, because we are not. How could we accept being branded tax evaders?"
But when Domenico finished off Stefano's outburst with "We will close. What do you want us to do? We will close. We will not be able to deal with it. [It's] Impossible," we're sadly inclined to believe him.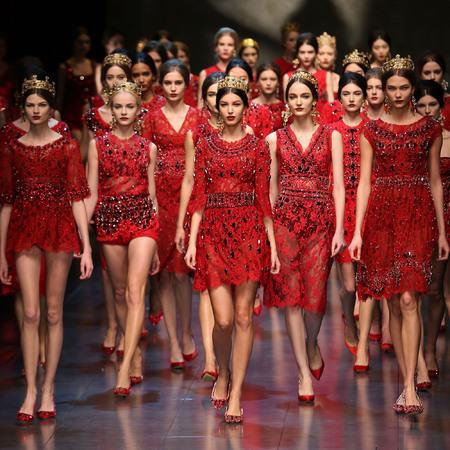 With the option of another appeal, the case against Dolce & Gabbana is still far from over, and so the
next few seasons
will undoubtedly be a critical period in terms of both reputation and repentance.
So help get behind one of our best loved fashion houses, we've compiled a few notes on just why everyone should appreciate the work of Dolce & Gabbana, and why if the label ever does meet an untimely end, it'd be a loss of immense magnitude...
5 things to love about D&G
1.
Dolce & Gabbana
saved the diva in us all. At a time when Italian design was overrun with Giorgio Armani's understated elegance, Dolce and Gabbana burst onto the scene with
curvy corsets
, bust enhancing cuts and all-out glamour.
2.
The pair's first ever Milan show in 1986 was named Vere Donne. That's Real Women to us non-Italians, packed full of
feminine flounce
and an archetypal Italian elegance fully-loaded with erotic sensuality, daring and drama.
3
.
Dolce & Gabbana
really is Dolce and Gabbana. The pair met back in 1980 while working as assistants in a Milan studio. We sure do love
a power couple.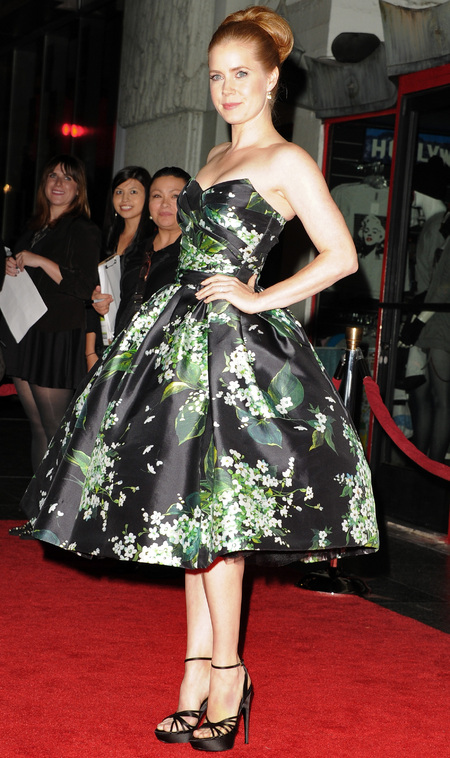 4.
Florals. If anyone can
do a floral print
as beautifully, sensually and rapturously as Dolce & Gabanna, we'll eat our 'Go D&G!' emblazoned hats pronto. Appliqués? Colour? Shape and placement? It's all just WOW.
5.
They brought us
David Gandy in tight white trunks
for the Light Blue fragrance ad. They brought us Matthew McConaughey suited and booted for The One. Do you really want them to stop now? When they have such good taste?
What do you think? Hoping Dolce & Gabbana survives the all the drama? Tweet us
@handbagcom
HANDBAG HISTORY: THE GUCCI BAMBOO
10 FASHION DESIGNERS WHO CHANGED THE WORLD
MORE FASHION NEWS