We have a question for you - is it okay to be offensive/rude/arrogant if you've got talent to back it up?
John Galliano
for example, has been welcomed back into the glossy pages of
British Vogue
this month, despite
the drink and drug fuelled anti-Semitic rant
that saw him dismissed from
Dior
, legally prosecuted and shunned by the likes of
Natalie Portman
.
Karl Lagerfeld
. Despite his controversial comments pushing
some Parisienne's to legal action
, for most of us,
his musings
have become a popular culture phenomenon, bandied about while we all gush over his latest
Chanel
collection.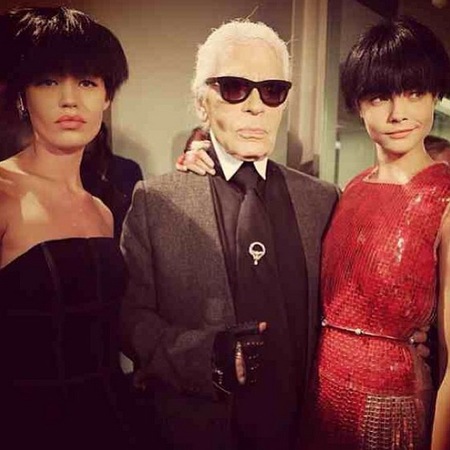 Kanye West
?
Naomi Campbell
before her 'anger management'? The creepy case of
Terry Richardson
?
All examples of behaviour that'd probably leave you fuming.
Perez Hilton
, even though he's now repented and changed his ways, made a career out of being a showbiz bitch, floated by the fact he got the gossip out fast with a sprinkling of wit.
Scott Disick
. The funniest thing on
Keep Up With The Kardashians
?
So naturally,
when
The Lord
sabotaged a runway show earlier this month, all
Twitter
had to say was 'isn't he looking good?' Diddums to the designer he tried to pull off the stage.
Hence our question. Is it okay to be offensive these days? So long as you're really good at something else too?
JOHN GALLIANO BACK IN VOGUE. IS ALL FORGIVEN?
ARE YOU OFFENDED BY KARL LAGERFELD?
MORE FASHION NEWS...