The
Isabael Marant for H&M
collection hit the high street and internet last week. Demand was unsurprisingly high and
items popped up on eBay almost immediately
despite lots of shoppers being turned away from the store or being stuck in a frustrating queuing system at
HM.com
.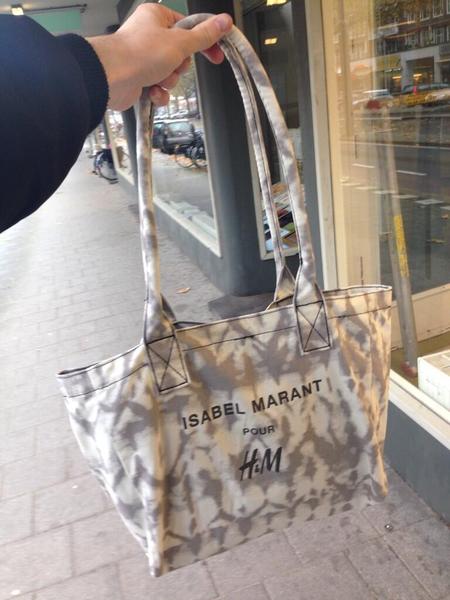 This isn't unusual - it happens to most
H&M
designer lines - but that doesn't make it any less frustrating.
To make ourselves feel a bit better we went on the hunt for people who were more upset than we were.
Cruel? Perhaps. But did it make us feel better? For sure.
Whoever's putting isabel marant x h&m on ebay for $600, fuck you

— gabriella mozo (@gabriellamozo) November 15, 2013
MAN FUCK THIS EVERYTHING FROM THE ISABEL MARANT COLLECTION THAT I WANTED HAS SOLD OUT

— manu pillai (@HAIIMMANU) November 14, 2013
So annoyed that H&M's website won't load, all I want to do is look the Isabel Marant collection :((

— going back to 505 (@pepsic0lapussy) November 14, 2013
I'm hella bitter about this bullshit Isabel Marant release man. Everything is already reselling for shit man.

— Jasmine S. (@nomjsmn) November 15, 2013
#H&M website 'down for maintenance' at this time ~ surely they would be prepared - disgusting!

— Adele Silva (@silvalining_AS) November 14, 2013
If you feel like torturing yourself, have a flick through the Isabel Marant for H&M campaign images:
WHO'S BEHIND THE NEXT H&M COLLAB?
LOOKBOOK: ISABEL MARANT FOR H&M
ISABEL MARANT FOR H&M ALREADY ON EBAY